Native American and indigenous students have a newfound visibility at Mt. SAC
A look into the newly opened First Peoples Native Center on campus
At the center of Mt. SAC's campus sits The Equity Center. Room 1132 is the office of professor Dr. Raul Chavez, who is a history of Native Americans professor and a faculty adviser. The office now serves as a makeshift space for the First Peoples Native Center which opened on Nov. 8 and where indigenous students could receive academic support and build personal connections.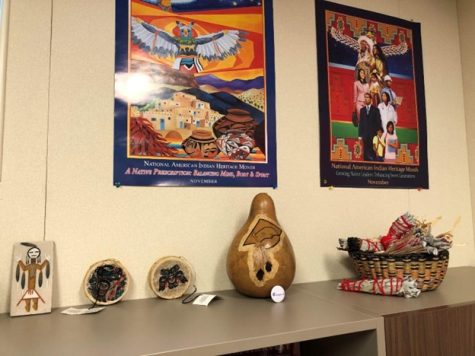 Numerous images of tribesmen and women adorn the walls of Chavez's office, most of the figures are prominent in media, politics or within the indigenous community.
"They represent the foundation of the indigenous spirit, good natured and strong-willed," Chavez said.
Small wooden trinkets are lined up on the rear shelf highlighting very recognizable characteristics of Native American artwork.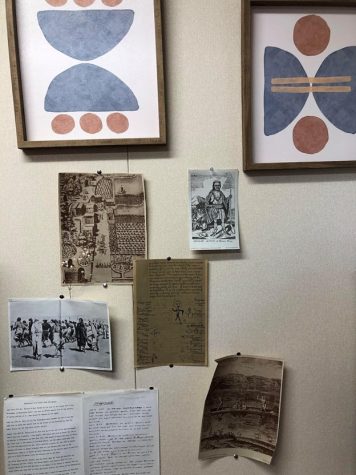 According to their website, "First Peoples Native Center (FPNC) was created in order to raise awareness of the contributions and continued presence of Native American and indigenous peoples of the region. The FPNC works to serve our diverse Native and indigenous student populations by preparing them to become lifelong learners, providing access to support services to increase retention and successful transition rates, creating traditional and culturally relevant programming, and guide students to career paths that will enable them to enrich their lives and the lives of their communities."
The idea to dedicate a space for Native American students was cultivated from the mind of Vice President of Student Services, Audrey Yamagata-Noji, when she read that college enrollment of native students had dropped 60% over the last 10 years. Despite the efforts of the Native American Inter-Tribal Student Alliance, which had been bringing native students together on campus for more than two decades.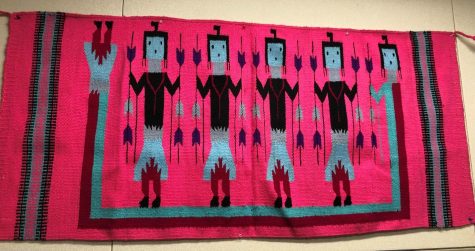 Dr. Frances Borella, an anthropology professor, set the wheels in motion in planning and developing the FPNC ever since she joined the college in 1999 while collaborating with NAISA, which has been working and persuading school administration to get something like this center completed.
"NAISA was the only home Native Americans had on this campus for two decades and the only way these students could find other Native Americans to associate with," Borella said.
The center also offers services such as counseling, tutoring for writing, transfer application assistance and social worker referrals.
"It's less about showcasing artifacts or artwork and more about giving a space for Indigenous students to come together and share ideas or talk about what's happening in their communities," Chavez said. "This is the significance of the First Peoples Native Center."
"It's about being seen and being proud of who you are. Maybe some traditions have changed, but we adapt with the times and cruise through," he continued. "Letting America understand that we're still here."
More information can be found at the FPNC's website or by contacting them at (909) 274-4378.
Leave a Comment