Lady Mounties cruise to round 3
Women's basketball faces a familiar foe in Round 2 of the CCCAA Playoffs
After earning a first round bye for being a top seed in the conference, the Lady Mounties carried on their nine-games winning streak from the regular season into the second round of playoffs. They faced their conference opponent, Pasadena City Lancers, for the third time this season after sweeping them in the regular season.
The Mounties started off on a hot streak, they began the game with a 15-3 run against the Lancers, including three rebounds and two assists from sophomore guard Elle Yick (24). They continued to bring pressure on the Lancers' defense which was led by sophomore guard Kamesha Moore (14) with three steals in just the first quarter. The Mounties also came out on fire, shooting 62% from the field with a three-pointer by Moore in the first quarter.
Moore (14) was a big time player that led the Mounties to victory, shooting an outstanding 72% from the field with 29 points, five rebounds, six assists and seven steals. Moore (14) was a threat on both sides of the ball, with four defensive rebounds and two three-pointers, she was the difference maker in the game. Another Mountie who came out dominant was sophomore guard Jamya Mickens (21) who put up 23 points, shooting 75% from the field. Mickens (21) also brought in seven rebounds and dished out three assists.
Despite having some foul trouble, which included the 12 fouls in the first half, The Mounties clinched eight out of 14 free throws themselves. Freshman guard Dailani Richardson (11) led the team in the opening quarters by sinking in three of her four free throws.
Coming out of the half already up by 14, the Mounties started strong with an 11-2 run. Despite having a comfortable lead, the defense never let up. Sophomore center Endigo Parker (33) was a lockdown with seven blocks and had six of her seven rebounds coming from the defensive side. Moore (14) also helped out with seven steals including two scoops and scores. A big performance from defense was Mickens (21) who was a vocal leader, she had five defensive rebounds and took an even more impressive charge in the fourth quarter which essentially put the game-winning dagger into the Lancers.
Come out and support our No. 3 seed Mounties as they hope to improve their winning streak to 11. They head into round three of the CCCAA Playoffs to go against the No. 11 seed, Riverside City Tigers, on Saturday, March 4, at 7 p.m. in the new stadium complex at Mt. SAC.
View Comments (2)
About the Contributor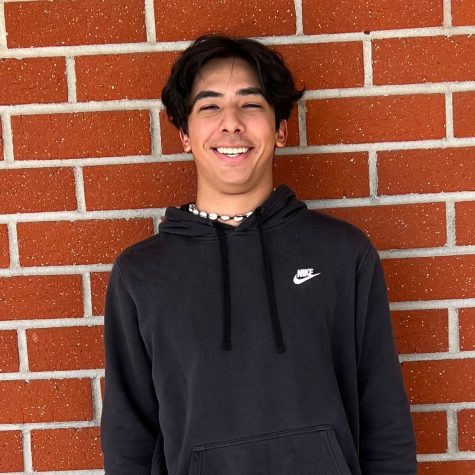 Lorenzo Gomez, Sports Editor
Lorenzo is SACMedia's Sports Editor.