"Creed III" review: the best film of the trilogy
Checkmate: the Michael B. Jordan-directed film proved to be a standout
Looks like Michael B. Jordan can do more than just act. Coming a long way from his first role on HBO's "The Wire," Jordan's directorial debut did not disappoint.
Aside from "Top Gun: Maverick," this movie is a must watch film from the past few years.
The "Rocky" universe marches on to "Creed III," this time without the stalwart Sylvester Stallone as Rocky Balboa, who was absent and mentioned only in context of a fight between him and his late deceased father, Apollo Creed.
All the weight of the movie rests on the shoulders of Adonis. Literally and figuratively.
Rocky was surely missed, but this film does more than enough to stand on its own. After the first 15 minutes or so, you soon forget that Creed's white uncle is no longer a part of the canon.
The film constantly flashes back to Los Angeles circa 2002 to establish the shared history between the film's antagonist and protagonist. It is through these flashbacks that we see the essence of Donnie's street upbringing, how his relationship with Damien "Dame" Anderson, played by Jonathan Majors, was forged, his connection to the Delphi Boxing Academy, specifically Tony "Duke" Evers, played by Wood Harris and the amount of unresolved trauma he bears on his broad shoulders.
Two precisely timed, beautifully placed jump cuts move the story ahead 15 years after the 2002 incident to show us that Donnie is now regarded as the No. 1 pound-for-pound boxer in the world. He has the boxing career and life Anderson always dreamed of and shows us what that looks like: retired, wealthy businessman post boxing, living luxuriously in a boujee crib in the Hollywood Hills.
Envy and jealousy prove to be a powerful motivator.
Although Adonis and his wife Bianca, played by Tessa Thompson, have successfully transitioned into their second acts, there is a missing component to both of their lives. The film develops their desires to fill these voids beautifully for each of their characters' personalities, while they balance parenting their six-year-old daughter.
There is a nerdy satisfaction of witnessing the spectacle of Kang vs. Killmonger, if we were in a parallel movie universe. If you weren't on the train of "This is Jonathan Majors year," you surely will be after watching this movie. After making his Marvel Cinematic Universe movie debut recently in "Ant-Man and The Wasp: Quantumania," Majors brings an unsettling and distrusting aura to his role. From his first appearance on screen there's an uneasy, devilish, plotting-against-you vibe that lays beneath his unsuspecting physical facade. It's intimidating to those not used to being around dangerous crowds with hood tendencies, but also reminiscent of a neighborhood bully who got caught and wants his revenge.
Jordan's directorial skills managed to keep the fight sequences throughout the movie fresh and entertaining despite so many "Rocky" or "Creed" films having their own unique portrayal of boxing sequences. During the epic climax, the crowd disappears and it becomes a literal "mano a mano" match with every significant punch changing the ring into a part of a prison cell, providing an unexpected emotional resonance and emotional tie to the figurative and literal cage that both fighters find themselves in.
On its surface, "Creed III" may seem like your typical guys' sports film filled with training montages and muscular actors beating the crap out of each other. Yet it exists within the typical right or wrong, black-and-white conflict-resolution storyline. Adonis is all precision and control in the ring, something he constantly preaches to his fighters and his daughter. Anderson is rugged and raw, full steam ahead and always fighting as if his life depends on it because of the institutionalization he experienced after being locked up for 18 years.
Eerily similar to Killmonger's drive and quest in "Black Panther," Anderson's rampage for vengeance and taking what he believes is his, is hardly acceptable but understandable. Watching these warriors confront each other within a conflicting moral gray area and humanizing themselves in the process is mesmerizing.
The entire cast puts up an A-tier performance that takes the emotional depth of this movie to its heights. Supported by a dope soundtrack, from Dr. Dre's "The Watcher" bumping in the opening scenes to Anderson's entrance song "Last Time That I Checked" by the late-great Nipsey Hussle, this soundtrack encapsulated LA's hip-hop and rap culture. The film gave the audience a taste of what getting out of the gutter is like for those growing up in the heart of gangland.
Even Adonis's intro song "Anthem" was an original composition for the movie performed and written by Dreamville, EST, Gee and Big Sean. The "Creed III" soundtrack is written by composer Joseph Shirely and produced by J. Cole's Dreamville Records.
Though I would like for this to be the poetic ending of Adonis walking off into the sunset, Jordan has confirmed there will be a "Creed IV" and other spin offs are being considered. But ultimately, this "Creed" film is the best to date.
Leave a Comment
About the Contributor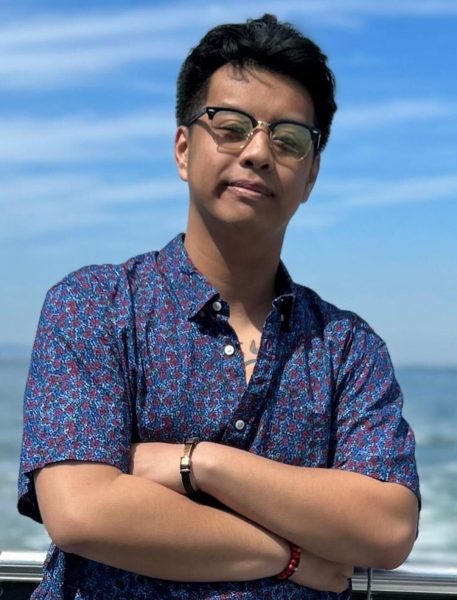 Robbie Doctor, Managing Editor
Robbie Doctor is the Managing Editor.