Women's wrestling: A new legacy is building
Mounties split their first pair of home matches against two top-tier programs
It's the first time the Mounties have a women's wrestling team, adding to the already rich and diverse history of Mt. SAC's sports.
Leading the new team is veteran head coach David Rivera, who also retained his role as men's wrestling head coach.
And they did not disappoint in their inaugural home opener against two of the top wrestling programs in the California Community College Athletic Association conference.
Their first opponents to baptize the new facility were the East Los Angeles College (ELAC) Huskies. The Mounties got on the board first, 6-0, as freshman Ruby Rivas won her first match by default. Huskies freshman Delilah Rhiannon Felix-Lopez held her own against Mountie freshman Hailey Teodoro at 123 lbs.
Another Mountie, sophomore Megan Erwin, recorded the first official near fall and pin down in the team's history as she coasted to her first victory at 128 lbs.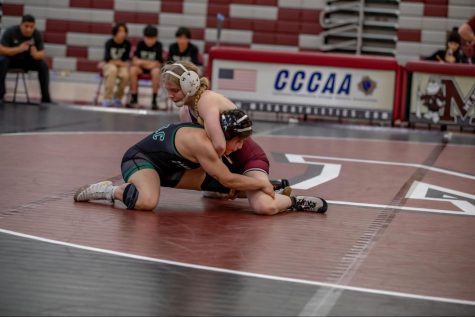 The Mounties were able to add an additional 18 points to their lead before Huskies freshman Galilea Garcia-Salazar pinned Mountie freshman Hailey Nguyen in the second period of the match to cut it to the 28-10 lead. The last two matches were split by the Mounties and Huskies as they each had no contests.
Final score was 34-16, the Mounties recorded their first win of the season and in Mt. SAC's history.
After an hour intermission, their second opponent, the Cerritos Falcons handed the Mounties their first loss of the season.
Erwin recorded her second victory of the season defeating Falcon freshman Jewelysa Funakoshi to make it a 10-12 contest in favor of the Falcons. The Mounties would take the lead after sophomore Sofia Vergara pinned Falcon freshman Savannah Valle with 20 seconds left in the first period to give the Mounties a temporary lead of 6-12.
However, the Falcons would go on to win three consecutive matches to make it an insurmountable 14-points lead before Falcons freshman Arianna Renteria capped off the victory with a no-contest. Final score was 16-36, Falcons won.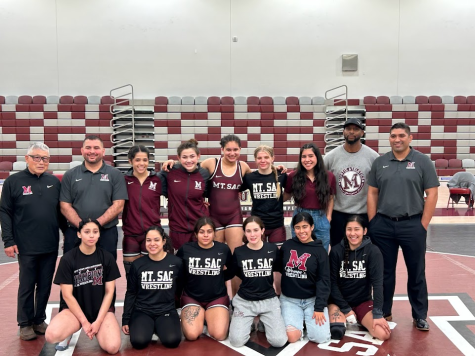 Overall, the coaches were proud of the team's performance. Coach Liron Wilson reflected on the team's collective performance and said, "For going against two of the tougher teams in the state our team performed well overall. Megan and Sophia both had great matches and the whole team showed improvement that should carry over to this weekend."
Though the Mounties split their home opener, the team was poised to shake off the loss heading into the ELAC Wrestling Tournament on March 18, where a handful of conference opponents will be jockeying for early season rankings.
Leave a Comment
About the Contributor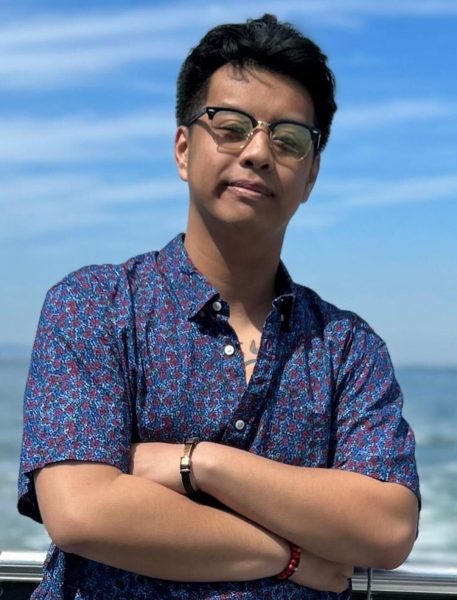 Robbie Doctor, Managing Editor
Robbie Doctor is the Managing Editor.