Shen Yun's visual feast is staged in Los Angeles
The Chinese classical dance show is back
A Chinese classical dance show named Shen Yun came back to Los Angeles County in March and its first stop was in the Bridges Auditorium at Pomona College.
Despite the rain, about 2,000 spectators came to the auditorium to enjoy the first show in LA County on March 10. More than 90% of the seats were occupied.
With the sound of Chinese charm music, the curtain of the theater opened and the colorful background and traditional Chinese dance caught the audience's eyes.
"I love it so far," said Paulina Opal, a 38-year-old hospital clinical director. This was the first time she saw Shen Yun, and she didn't even know it was a Chinese dance show until she stepped into the theater."
It's a little bit of a shock, but it's absolutely gorgeous," she continued.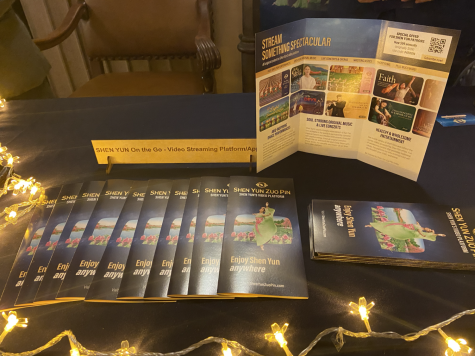 Although Shen Yun is a Chinese dance show, the vast majority of the audience are not. The two hosts introduced the program in both Mandarin and English language.
The whole show is two hours and fifteen minutes long, allowing the audience to fully digest China's 5,000-year-old traditional culture through dance and other forms.
In addition to dancing, the live orchestra combined Western and Chinese instruments. All the music was written specifically for this performance.
"The music, the color, the background. Everything was beautiful," attendee Sameer Ibrahim said. "And the story behind the theme is nice. I actually came in with my whole family today. And I'll be recommended to the rest of the family to share."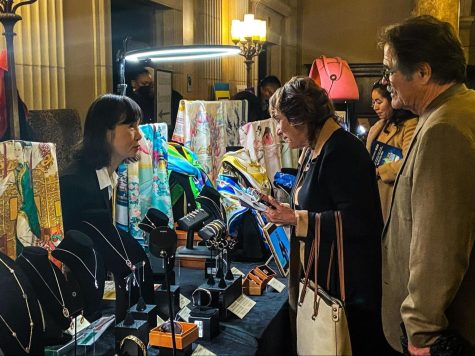 Shen Yun Performance Art is based in New York but tours around the world every year. The troupe cannot perform in China because they are funded by Falun Gong, a spiritual group banned in China.
The performance critiques organ harvesting practices in China, which made Ibrahim, who is from Palestine, relate.
"There were a lot of problems over there with Palestine's government and things like that," he explained. "Stealing body parts, actually one of the major things that's going on in my country right now."
"It's incredible," Opal said as she watched the live organ harvesting part in the show. "It's actually very similar to what's happening in Iran right now."
She added, "It's gonna make me actually want to research exactly what's going on in China."
Shen Yun tours Los Angeles every year, and every year it will be an all new performance. Next, they will perform in San Diego on April 21-23. More information can be found on Shen Yun's website.
Leave a Comment