Women's tennis: Looking for redemption
Mounties fall in hard fought match against Orange Coastal College
Fresh off a 6-3 road victory against a conference rival, the Rio Hondo Roadrunners, the Mounties looked to defend home court in some non-conference action.
The 6-3 Mounties, 3-1 overall in conference, took on Orange Coastal College for their rescheduled match from March 10. This game marked the second time the Mounties took on the team. They opened up the season against them and had revenge on their minds from that 9-0 road loss.
In doubles play, the No. 1 pair of freshman Jahday Drewery and sophomore Lara Rizkallah matched up against freshman pair Sedona Smith and Olivia Sipiora in a back-and-forth hard fought 7-9 loss for the Mounties.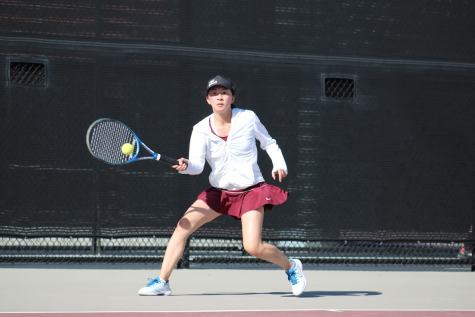 The No. 3 Mountie duo, freshmen Azalia Rodriguez and Kassandra Gonzalez, lost in a nailbiter to OC's pairing of sophomore Diana Vu and freshman Raelynn Palmer. After trailing for most of the match, the Mounties tied it up, 7-7, and lost the last 2-of-3 set points making it 8-9 before a 10-point tiebreaker in lieu of a third regular set. The Mounties dropped the tiebreaker, 2-7, in a valiant effort.
In singles play, Azalia Rodriguez recorded the only match win for the Mounties, defeating the No. 5 slot sophomore Allison Dobrea, 7-5 and 6-4. This match was the longest of the day as both players exchanged long rallies and tough return serves throughout each set.
They ended up losing the match overall, 1-8, dropping their record to 6-4 overall.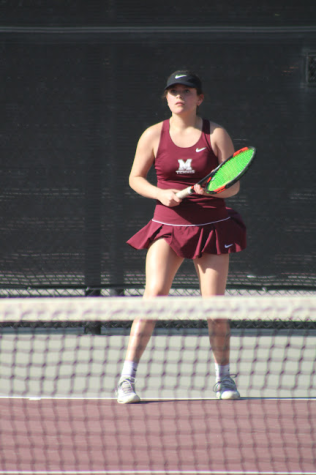 The Mounties have three home matches that were postponed and will be played at a later date and time against the Ventura Pirates, Hope International and the Victor Valley Desert Rams. They will hit the road for conference action and look to avenge a previous season loss facing off against the Desert Roadrunners.
The next home match for the Mounties will be one of the three rescheduled games against the Victor Valley Desert Rams today at 2 p.m.
Leave a Comment
About the Contributor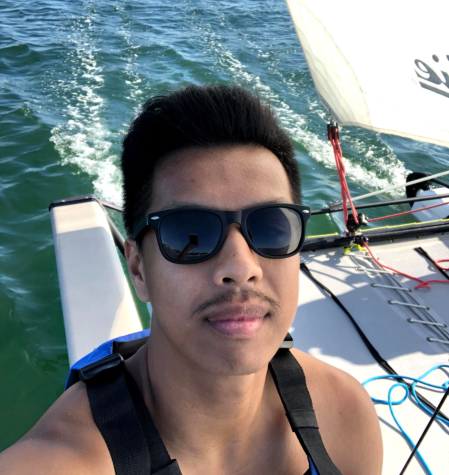 Robbie Doctor, Staff Reporter
Robbie Doctor is a staff reporter and writer for SAC.Media.