Dr. Martha Garcia selected as next Mt. SAC president
Garcia will assume the position on July 1
Twenty-nine candidates, 12 semi-finalists and five finalists later, the board of trustees has officially selected Dr. Martha Garcia to become the school's 10th president, making her the school's first woman of color and the second woman to serve in the position.
The board's decision was announced today after several special meetings were held last month to determine an appointment from the five finalists. Garcia will be appointed on April 12 during a regular board meeting and assume the position on July 1.
"I am ecstatic at the opportunity to lead Mt. SAC and I am grateful the Board has entrusted me to serve as the next president," Garcia said in a press release. "I am looking forward to working with the college's teams and especially to serving students. That's why I do what I do."
She will be replacing current President/CEO Bill Scroggins who will be retiring after holding the position for 12 years.
"I would hope the next president would bring what would be an attitude that is supportive, that is collegial, that is transparent, that values equity among outcomes, that will recognize the good things that are in place here and spend some time learning how the college operates before looking to institute change," Scroggins told SAC Media last year.
"I think I would hope that the next president stays a long time because in my experience, and this is my third college presidency, takes at least five years to make any difference," he continued.
At an open forum last month, Garcia pledged to meet these criteria: "I am interested in serving you long term. I am looking for a home, for a family to serve long term. I am not looking to fulfill a job, a role, that's not why I do what I do. I do this to fulfill a purpose."
Currently, Garcia is superintendent/president of the College of the Desert in Palm Springs, California, where she was appointed to the position in 2021. Prior to that, she worked at Imperial Valley College in Imperial, California, for 21 years in administrative roles including president.
"I support Dr. Garcia because she looks exactly like our students," said professor of English Maya Alvarez-Gavan at one of the board's special meetings last month. "She understands the struggles that our students faced because she has faced them and continues to face them."
Mt. SAC, whose student body is majority non-male and non-white, is federally recognized as a Hispanic Serving Institution and an Asian American and Native American Pacific Islander Serving Institution.
At the same meeting, three other faculty members made comments endorsing Garcia, including professor of biology Loni Nguyen, whose support was also on behalf of Faculty Associaton president Emily Woolery. However, the organization itself made no official endorsements.
"I am the best fit because I am a community college product," Garcia said at the open forum.
"I am a representation of your largest number of students that come to this institution. … I am the student that was blessed and privileged to be served by EOPS. By CalWORKS. I am the student that was benefitting from having access to a Mountie food pantry. I am that student," she continued.
Despite support from Mt. SAC community members, Garcia's track record is not controversy-free.
At the College of the Desert, she almost faced an immediate vote of no confidence from faculty after the school's board of trustees appointed her in a 3-2 vote over another candidate who had support from a faculty group, the Desert Sun reported.
In 2021 and 2022, she and other college officials were under fire for an alleged lack of transparency and mismanagement of campus construction projects which never came to be, several outlets reported. Additionally, Garcia has been embroiled in infighting with a college board member, which may have cultivated in a law-breaking email exchange, according to the Uken Report.
SAC Media could not immediately reach Garcia for comment.
Leave a Comment
About the Contributor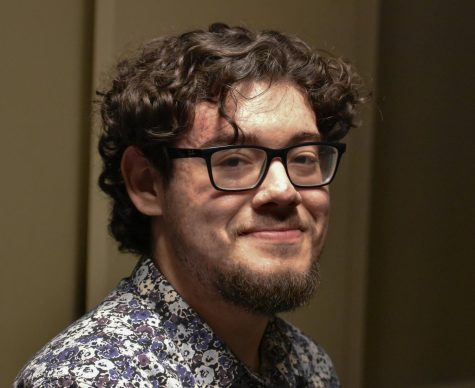 Bryan Jimenez, Editor in Chief
Bryan Jimenez is the Editor in Chief of SAC.Media. He can be reached at
[email protected]
.