Disneyland hosts its first-ever Pride Nite amid Florida feud
Enjoy different festivities during Disney's after-hours
Disneyland is hosting its first Pride celebration, dubbed Disneyland After Dark: Pride Nite. The festivities include photo ops, a Pride parade and other character experiences tailored to the event.
The Disneyland website states, "Guests can enjoy special after-hours park access to shorter attraction wait times, special entertainment, character experiences, photo opportunities and much more!"
Cesar Tlatoani Alvarado, event coordinator for the Mt. SAC Pride Center, said that supporting the LGBTQ community should be the bare minimum for a large corporation like Disney. Nonetheless, he was glad to see an event like this happening.
Pride Nite debuted amid the feud between the company and Florida Gov. Ron DeSantis, which has escalated to Disney suing DeSantis over a "relentless campaign to weaponize government power," according to CNBC.
"I do believe that it's really time for us to spread the love and, you know, that proper representation of the community rather than just like continuous bills banning gender-affirming care, banning the rights of our queer community," said Maw Simon, leader of Mt. SAC's Pride Club.
Disney took a public stance against the "Don't Say Gay" bill DeSantis signed earlier this year. This bill restricts speech on sexual orientation and gender identity in public school classrooms from grades kindergarten through third grade.
Recently, DeSantis' administration has moved forward with expanding the bill which bans lessons on "sexual orientation and gender identity from grades four through 12 unless it is required by existing state standards or as part of reproductive health instruction that students can choose not to take."
Alvarado said that supporting the LGBTQ community is especially important now and that he supports Disney's actions.
"I do believe that it should have been done years ago," Simon said in reference to Pride Nite. "It should have been something that we've been doing annually. But I'm grateful enough that we're seeing this publicly, especially since it's Disney. But more so, I do believe that we still have a lot, we still have a lot to do.
Some event highlights include:
Early admission from 6:00 p.m.
Character experiences
Fun photo ops
After-hours access to attractions
Party keepsakes.
The tickets to the event include admission to enter the park three hours before the event begins. General admission costs $139 for ages three and up not including parking fees. Tickets went on sale on April 20.
The event will occur from June 13 to June 15 and will begin at 9:00 p.m. and end at 1:00 a.m.
Leave a Comment
About the Contributor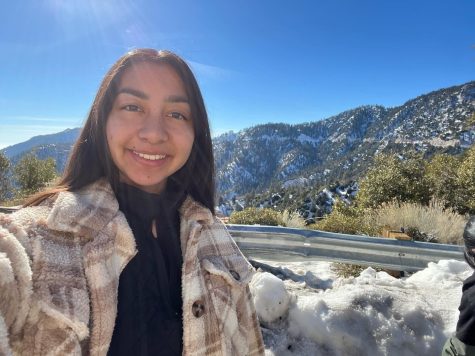 Emily Fernandez, News Editor
Emily Fernandez is SACMedia's News Editor.