I am not a "model minority." I am me.
Mt. SAC's very own AAPI staff and students
The month of May is Asian American Pacific Islander Heritage Month. It recognizes the influence of Asian American and Pacific Islander culture, history and achievements across the United States.
In most instances of Asian history taught in the U.S, some have argued it has merely boiled down to the overwhelming and embarrassing process of immigration and belittlement of advancements for the U.S., leaving history unknown, forgotten and unequivocally racist.
There are over 50 different ethnic groups and over 100 different languages and dialects within the census category of AAPI. Although they are grouped under one census category, there is immense diversity between the truthful experiences, historical influence and racial boundaries different AAPI ethnicities have.
Mt. SAC's credit student population is 88.6% non-white and Asian students are the second largest ethnic group at the college, totaling an estimated 16% of students. Approximately 4% of students are Pacific Islander/Filipino and 0.14% are American Indian and Alaskan.
Mt. SAC students may not even know that the college is federally recognized as an Asian American and Native American Pacific Islander Serving Institution, also known as AANAPISI.
The AANAPISI program is provided by the U.S Department of Education and is set to deliver "grants and related assistance to Asian American and Native American Pacific Islander-serving institutions" to enable Mt. SAC to improve and expand their resources to serve Asian Americans, Native Americans, Pacific Islanders and low-income individuals.
To commemorate without further delay, here is a highlight of Asian, Pacific Islander and Desi American peers and colleagues within Mt. SAC and our own communities.
Teresa Pham
Richard Nocon
Ualetenese Togotogo
Representation is critically important for the Asian community to see themselves as a constructive part of U.S history and highlight the importance of these stories for non-Asian communities who were not taught to value the contributions of which they do not identify.
Leave a Comment
About the Contributor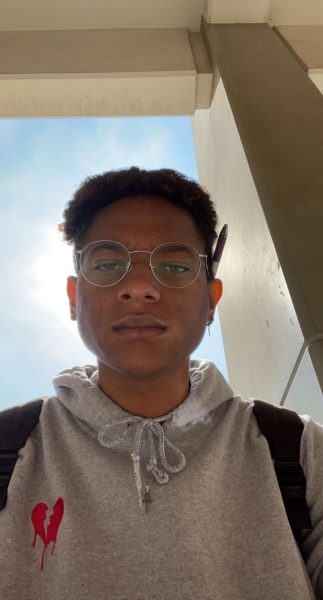 Ehvan Fennell, Features Editor
Ehvan Fennell is the Features Editor.