Taylor Swift's "1989 (Taylor's Version)" was released on Friday, Oct. 27 and is the fourth album to be re-recorded and reclaimed by the artist.
Anticipation for the album began when she announced its release at the last show of the Eras Tour in Los Angeles at Sofi Stadium.
"1989 (Taylor's Version)" includes re-recordings of the original 16 tracks from "1989 Deluxe Edition" and five songs "from the vault" which were originally left off the original released album.
In February 2021, Swift began reclaiming her music after announcing via social media that she would be releasing her version of her second album, "Fearless," including six unreleased tracks. Since then, she's released "Red (Taylor's Version)," which had nine vault tracks and "Speak Now (Taylor's Version)," which has six vault tracks.
In 2019, Swift's former record label, Big Machine Records, was sold to Ithaca Holdings, owned by infamous music manager Scooter Braun. It was then that Swift's original recordings of her first six studio albums came under his ownership, as they were owned by Big Machine Records prior and not Swift, per contract.
As the proprietor of her music, Braun earns royalties from the streams of the original recordings from the following albums: "Taylor Swift," "Fearless," "Speak Now," "Red," "1989" and "Reputation." Because of all this, Swift promised to re-record the albums as she intended to take back the rightful ownership of her early work.
"Artists should own their own work for so many reasons," Swift said in the announcement post of "Fearless (Taylor's Version)" on Instagram.
View this post on Instagram
Released in October 2014, "1989" was a huge success, dubbed as Swift's first official pop album, successfully transitioning her from country artist to pop star. Her first attempt at pop was bold, loud and upbeat. At the 2015 Grammy Awards, "1989" won Album of the Year.
"1989 (Taylor's Version)" somehow exceeds the original version.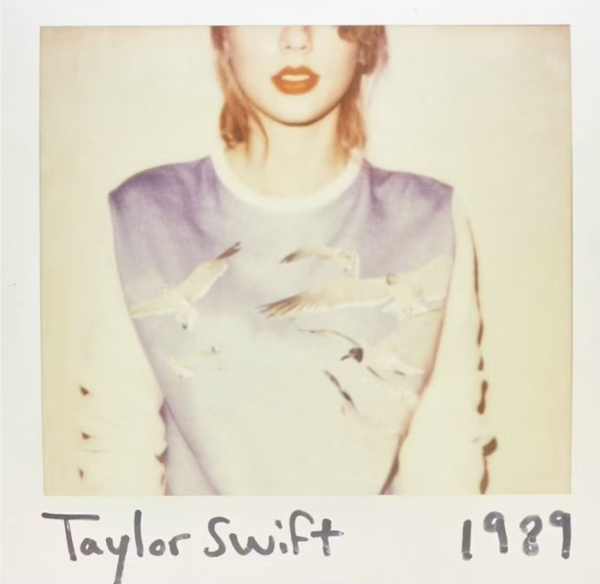 At first glance, the most obvious change is the album's artwork.
The original "1989" album cover included a polaroid of Swift from her nose down to her torso. She dawns her iconic red lips and a shirt with seagulls on it. In Taylor's version of the album cover, the artwork is completely different with some odes to the original.
Swift's face is in full view as she smiles candidly, red lips on display. Her hair is windswept, a blue sky in the background and seagulls surrounding her like a halo. The updated cover art stands out more than the original because of its easy-going, free-spirited nature.
The re-recorded album displays Swift's matured voice and the production has improved. Most notably in tracks like "Wildest Dreams," "Welcome to New York," "Bad Blood," and "This Love."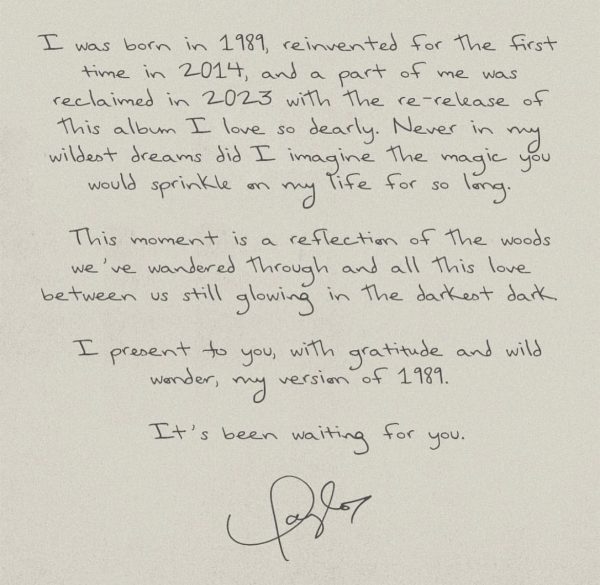 The mixing is impeccable, and Swift's voice has only gotten better. The energy and character of some songs have also gotten brighter. Despite some songs covering dimmed subject matters, every track, including the slower and softer tracks "This Love" and "You Are in Love" are fun, fast, bold, and jubilant. The most improved track on the album is "Wildest Dreams," which is richer and more emotional.
However, the two highly anticipated tracks by her fans who call themselves, "Swifties," were disappointments.
Some Swifties regarded Taylor's version of "New Romantics," a song that debuted on the deluxe version of the original album, as lacking the original's sparkle. The iconic ad-lib in the chorus is quieter and not as energetic as the original recording.
The most dissatisfaction from fans comes from the re-recording version of "Style." Swifties, including myself, felt Taylor's version lacked the energy and personality of the original, and it's been compared to the singing of AI bots. Swift's tone is lackluster and the sound mixing is hardly on par with the rest of the album.
The most anticipated songs from Taylor's version were the vault tacks and Swift did not let us down.
"Slut!" is a dreamy and romantic ballad about a budding relationship and the world watching it. Despite the title, the song is not a pop-punk hit, but rather a soft, sweet, and totally unexpected, but welcoming track.
"Say Don't Go" has a classic pop sound, but is nothing special and it's understandable why it was originally left off the original album. The same can be said for "Suburban Legends," an alluring song about a past high school sweetheart and what could have been.
"Now That We Don't Talk" and "Is It Over Now?" are both cheeky pop hits about a finished relationship and having unresolved feelings about it. Both tracks have strong lyrics and are relatable and catchy.
"1989 (Taylor's Version)" is a quintessential pop album with synthesizers at every turn and a track for each stage in a romantic relationship. The lyricism is acceptable, but it's definitely not Swift's best as it's clear that her focus for this album was production and sound.
Compared to the original release, Taylor's version has a cleaner sound. Vault tracks like "Slut!" and "Is It Over Now?" are already iconic cult classics, surpassing even tracks that made it onto the original album.
After listening to this latest re-recording, fans can only be excited and expect greatness from "Reputation (Taylor's Version)," which Swifties have guessed to be next.
I can't recommend this album enough to enthusiasts of pop music and those fresh out of or into a relationship.