A New Old Way To View Movies During Covid-19
Movie goers are returning to drive in theaters after COVID-19 shuts down the cinema
It's dusk as you enter a line of cars all eager to get their tickets. Music plays out of open windows as people reach to put on their mask before approaching the box office. A friendly smile that can only be seen on the eyes approaches the car to ask what movie you'd like to attend and gives you a short description of the Mission Tiki Drive-in. After receiving your ticket your view is widened to four parking lots, each accompanying a screen. A small building holding bathrooms and a concession stand sits in the center of the four points. Driving over waves of elevated asphalt, you get to pick the perfect spot to view your two featured films. The blood orange sky contrasts the pale white screen waiting to be illuminated.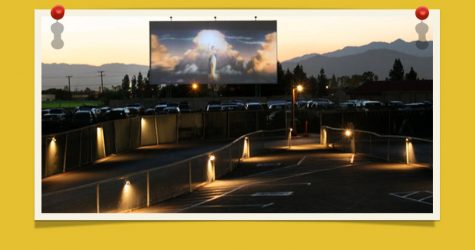 Since 1956, Mission Tiki Drive-in, originally called the "The Mission," has been a staple source of affordable entertainment to the Inland Empire. However, with the technological and aesthetic advancements of the modern movie going experience, drive-ins like Mission Tiki have taken a severe hit. The competitive nature of the theatre industry forced this drive-in to announce their closure for 2020 last October.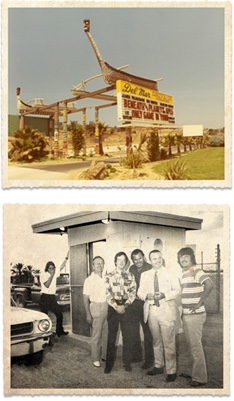 In an article by the Daily Bulletin highlighting Mission Tiki's closure, the drive-in's owner and operator, Frank Huttinger, admitted that its core customers were regulars and new guests were hard to attract. "The people who know it really love it," Huttinger said. "We don't get new customers."
Therefore, the tradition of pulling up, kicking back and enjoying an outdoor movie experience close to home was slowly becoming a thing of the past.
Yet in the midst of COVID-19, Mission Tiki Drive-in was given a second chance. With local indoor movie theatres closed and not set to open anytime soon, many people are seeking different lanes of entertainment. Mission Tiki is one of them.
An employee at the drive-in who would like to remain anonymous said, "we've been pretty busy even during the weekdays. COVID hasn't really affected much of the job besides concession, but that was an easy enough fix."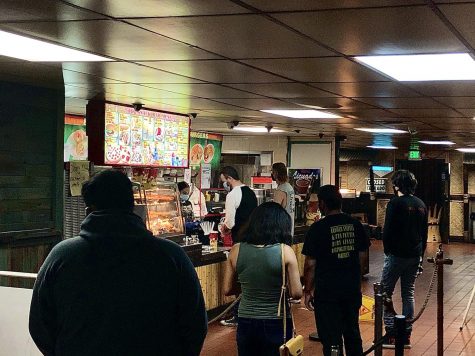 Film major Evan Sanchez, 21, recently started frequenting the drive-in more often to get his movie fix. "I believe it's a great substitute in a time where going to a normal theater is unsafe. But I've just always had a great time going even before the pandemic," he said.
It seems that many others relate to Sanchez as cars poured into the drive in on a warm Tuesday evening. Cars filled with friends and families cracked open their trunks revealing makeshift beds. Takeout food and drinks were being passed around as little bouts of laughter echoed here and there before the movies started.
Chris Valverde, 22, current production assistant in the entertainment industry believes that drive-ins are a solid substitute to regular movie going, saying "I'm glad that there's currently a substitute for movie theatres as a regular movie-goer. I just hope that drive-ins like Mission Tiki continue to get patronage even after the pandemic," Valverde said. "Hopefully future generations are more forced to discover the nostalgic experience that they offer."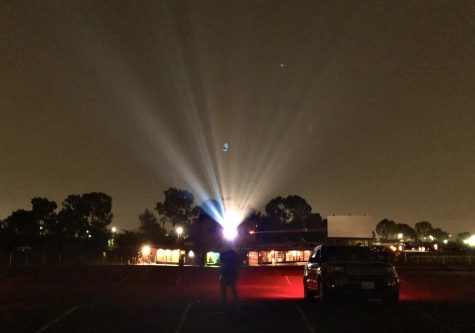 As the sun goes down and the projector fills the screen cars begin to honk in anticipation. Movie goers changed their radio station to tune in to the audio and listen to the repeated movie ads you'd see in a regular theatre. Everyone begins to settle in, eager to relax in some form of what feels like normalcy.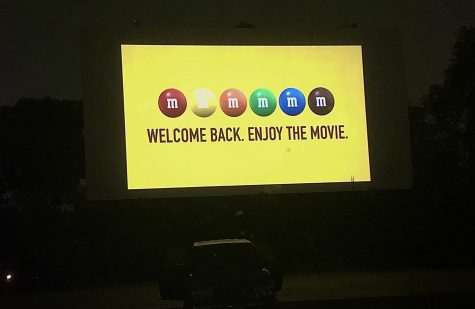 Leave a Comment
About the Contributor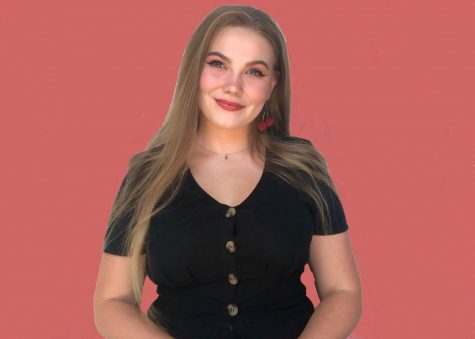 Jaylen Minnich Hall, News Editor
Jaylen Minnich Hall is the news editor for SAC.Media. She is student at Mt. SAC majoring in journalism and hoping to have a career in A&E news.