12 Moments When Politics Felt Like a Parks and Rec Episode
Politics isn't supposed to be a satire, yet here we are.
1. 2020 Presidential Debate #1
The first presidential debate was a trainwreck, and it kind of reminded us of this iconic Parks and Rec episode featuring a debate between Leslie Knope and Bobby Newport.

2. People erupt over wearing masks in the middle of a pandemic
This past April, amidst a global pandemic, people erupted at a town hall in Florida to fight against the CDC recommendations of wearing masks and physically distancing. One woman said, "you cannot mandate somebody to wear a mask when you know that mask is killing people… and every single one of [the city council members] that are obeying the devil's laws are going to be arrested." It looked a lot like this episode when a woman is angered over the Pawnee government shutdown.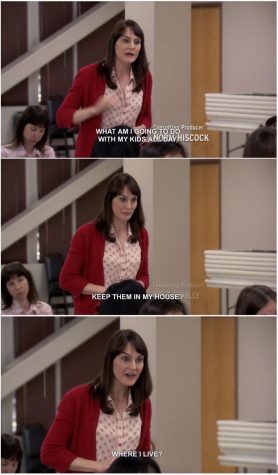 3. KPop stans sabotage Trump rallies, anti-Black hashtags, and Dallas P.D. app
LMFAO THE KPOP GIRLS TOOK DOWN THE IWATCH DALLAS POLICE APP WITH THEIR FANCAMS pic.twitter.com/U9qLFbJKl5

— ᴀᴢᴇᴀʟɪᴀ ʙᴀɴᴋꜱ' ᴛᴇᴛʜᴇʀᴇᴅ (@thotimus_primee) June 1, 2020
Gen Z and KPop stans on TikTok organized a massive sabotage by reserving tickets without actually showing up to Trump's Tulsa rally in June, leaving the arena more than half empty. They also flooded #AllLivesMatter, #WhiteLivesMatter, other anti-BLM hashtags and the iWatchDallas app, where the Dallas Police Department asked users to submit videos of "illegal activity from protests", with fancams of Kpop artists.
4. President Trump catches COVID-19
The president held a super spreader event for the Supreme Court nomination of Amy Coney Barrett. There were dozens of people in attendance and a few days later the president was diagnosed with the coronavirus. This is a reminder of a Parks and Rec episode where the team simulates a disaster flu, and Chris Traeger becomes infected.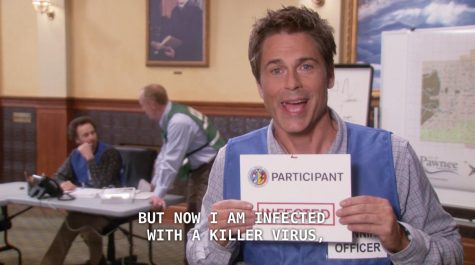 5. Official hurricane forecast map… appeared to have been drawn on with a Sharpie
In fall 2019, President Trump tweeted that Hurricane Dorian, a Category 5 hurricane, was on its way to hit Alabama – which was wrong. Days later, the president was photographed in front of a doctored official National Oceanic and Atmospheric Administration forecast map – which showed the storm's extended reach to Alabama with a black marker. This incident was known as Sharpiegate.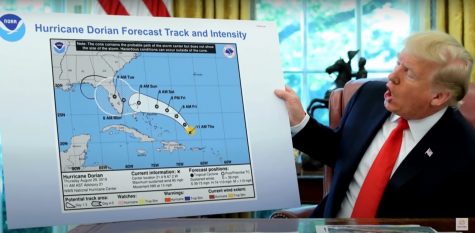 Taken from public video on Youtube posted on June 16, 2020.
6. President suggests shining ultraviolet light inside the body, injecting disinfectant to kill the coronavirus
Indeed, President Trump suggested using cancer-causing radiation and injecting poisonous disinfectants inside the body to defeat a coronavirus infection. Here is Chris Traeger to remind you: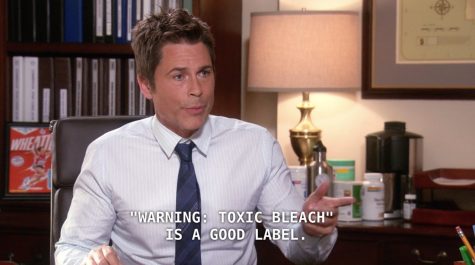 7. Basketball star Dennis Rodman is a middle-man between the United States and North Korea
Ahh, yes. My favorite story called "Dennis Rodman Accidentally Went to North Korea For a Post-Career Exhibition Game Thinking He Was Going to South Korea." In this true story, Rodman struck up a friendship with one of the notorious dictators over one of the greatest loves of all: basketball. He has frequented the country ever since which, giving credit where it is due, is something no American politician has managed to do since.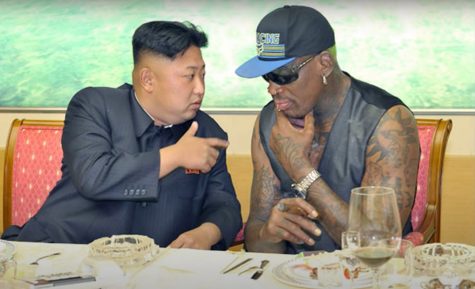 Taken from public video posted by YouTube on Feb. 10, 2019.
8. Every time First Lady Melania jerks hand away from President Trump.
Every time this happens is undeniably hilarious.
9. The fact that our current president stays tweeting at 3 a.m.
President Trump frequently sends wildly capitalized tweets at three in the morning. This is a fact. But we've all been there. Tom Haverford, the TV show's underachieving, lackadaisical, and arrogant government official, says it best: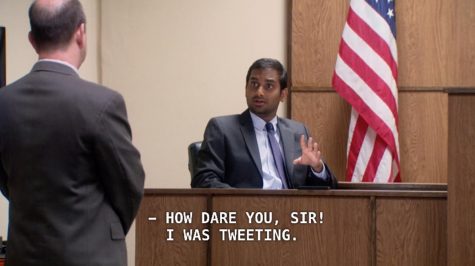 10. President Trump ordered fast food for college football stars during White House visit
In a room where heads of state, ambassadors and esteemed leaders are formally dined, the president fed college football champions platters of fast-food unironically. He tweeted, "I served them massive amounts of fast food (I paid), over 1000 hamberders…"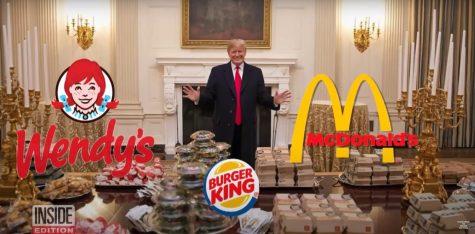 Taken from public video posted on Youtube on Jan. 15, 2019.
11. Four Seasons Total Landscaping
President Trump tweeted that his legal team would be holding a press conference at the Four Seasons Hotel in Philadelphia, but had apparently mistaken the location with a local small business called Four Seasons Total Landscaping. They still went through with it, and the conference occurred between a sex shop, a crematorium and a jail. The company even posted a properly sized photo of their back lot so it fits a Zoom virtual background.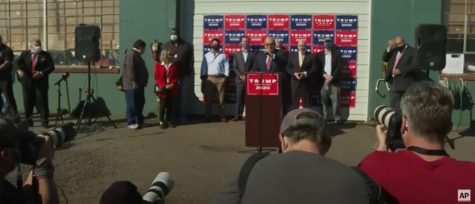 Taken from public video posted to YouTube on Nov. 17, 2020.
12. Kamala Harris opponent dabbing during debate
At the end of debate for the California Senate seat between Kamala Harris and Loretta Sanchez, the former Representative for California's 46th District, Sanchez ended her closing remarks, and possibly her career, with a dab. Yes, the same Cam Newton dab – she did that. And we know who became the California Senator.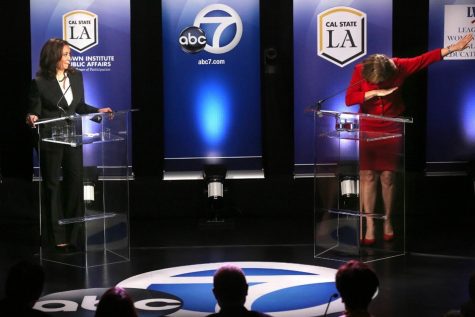 Image from @JayyH on Twitter.
Leave a Comment