A Touch of Disney Sparks Hope for Reopenings
Disney announces new event, putting hope in the hearts of millions that attractions may reopen as vaccines are distributed
With COVID-19 cases decreasing recently as a result of the vaccine, leading health experts believe that the U.S. could reach herd immunity by the summer. As COVID-19 has been lingering for over a year now, the thought of going back to the way life was before COVID-19 is giving a lot of people hope.
Returning to normal life is something people are looking forward to, as long as everything is done in a safe manner. A long-awaited experience that people resort to for entertainment are theme parks. Disneyland is one of the many awaited parks which has been closed since March 2020. Its attractions and sights have been missed by Disney lovers.
Recently though, certain parts of the park and Downtown Disney have been opened back up to visitors. Shows and rides are still not permitted to reopen but visitors are allowed to shop, eat and walk around to take in the ambiance of the park.
Twitter user @ashdavidson3 said that she became emotional after she left Downtown Disney as it had been her first time in a year since she had last been.
https://twitter.com/ashdavidson3/status/1369053858597539843?s=20
Disney is now offering their event "A Touch of Disney" where visitors need to buy tickets online to attend the event. This event is separate from those who wish to only walk around Downtown Disney. "A Touch of Disney" will begin March 18 and from that point forward tickets will be released on a rolling basis until the event ends. The event takes place Thursday through Monday from 12 p.m. to 8 p.m. This event will allow visitors to indulge in all the sights, sounds and flavors that Disney has to offer. Tickets for the event went on sale March 4 and must be purchased in advance and online for a specific date. The ticket price for guests ages three and over will be $75 and includes parking, a $25 dining card redeemable for food and nonalcoholic beverages and unlimited digital downloads of Disney PhotoPass. There will be no admission tickets available for purchase at the main entrance ticket booth.
Operational changes to minimize the risk of infection will be carried out. Face coverings are required for ages two and up, including individuals who have received a COVID-19 vaccine. Guests will have their temperature checked at the entrance of the Mickey and Friends parking structure before the security check.
With the event soon underway people are wondering if Disneyland will reopen attractions. Bob Chapek, the chief executive of the Walt Disney Company, shared at the company's annual shareholder meeting that they are aiming for the park to open in late April. The opening of theme parks in the state is dependent on COVID-19 transmission statistics in the surrounding area of the individual parks. Theme parks in counties where the virus is most severe will remain closed, but parks in areas where the threat of infection has eased will be able to reopen at 15% capacity.
Disney reopening it's attractions in the months to come is looking like more of a possibility. The smells of popcorn in the air and sounds of laughter in the park will be a reality for Disney fans who come to the event. Many will no longer be deprived of Disney's offerings but will be able to indulge in Disney's magic again.
Twitter user @yourqirlalyssa shared her excitement on Twitter that she is going to be attending "A Touch of Disney."
reservation has been made for lamp light lounge for next week….a touch of disney here I comeeee pic.twitter.com/lz951GU4Lw

— Alyssa (@yourqirlalyssa) March 11, 2021
Disney's reopening at any kind of capacity is undoubtedly a thought on the minds of thousands of die hard Disney fans, and the event is expected to sell out quickly. More information can be found on the Disney website.
Leave a Comment
About the Contributor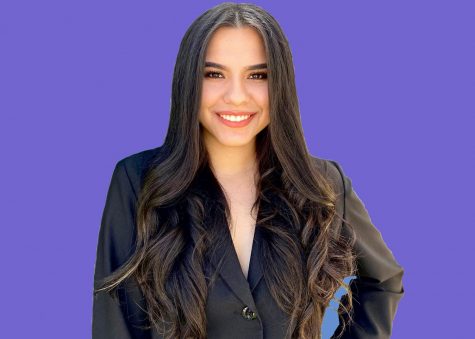 Delilah Perez, Arts & Entertainment Editor
Delilah Perez is the Arts and Entertainment editor at SAC.Media. She is also a part of the editing team of the Latinx platform Somos and is part of the public relations and social media team for the Mt. SAC journalism program and its student publications. Delilah has a passion for writing, and in her free time, she enjoys watching movies, going to concerts, and spending time with her family.