Growing Up With Spanish Speaking Parents
When your parents speak one language and the whole world speaks another it suddenly seems like you're thrown into the middle.
You do the paperwork, make the phone calls, checkout at the grocery store—all just to make life a little simpler.
Growing up with parents who don't speak English very well can be hard for a child. Jessica Torres, 22, has been translating for her parents since elementary school.
"My parents have been in this country for years, but English is very tricky, so I help them out. I've done it all, I've helped them translate on bills, doctor paperwork, at the airport. I feel like because of it I matured a little faster because I had to know what these things said," Jessica said.
For some, translating for their parents is important just to make their lives easier.
"There's a lot that we take for granted being able to speak English, like ordering a pizza. My parents struggle with things like that. They aren't able to communicate what they want easily," Torres said. "Of course I'm going to help them. They do so much for me and I just want to make their life easier."
Even though Torres had to do things that other kids didn't, she is still grateful for everything that she can do.
"I can't imagine what my parents go through when I'm not there. I know it's so hard for them. I hate seeing them struggle, but they truly try their best," Torres said. "I'm incredibly happy to help them. I know it's not the most convenient thing, but I help when I can."
Growing with parents who only speak Spanish is definitely far from simple. Sometimes ignorant people try to say things in public that are incredibly hurtful.
"I used to be really embarrassed about translating in public because we used to get looks," Torres said. "I remember once we were at the grocery store and my mom was trying to ask the cashier some questions as we were checking out. I was translating. Then I heard the lady behind us say 'This would go a lot faster for all of us if you spoke English'".
"I hate when people say stuff like that, because they don't know the truth. My mom was a teacher in Mexico and now she works cleaning houses. She is the smartest person I know. English is just hard for her. She shouldn't face discrimination because of something she has tried so hard to learn."
Torres is not the only one who has faced discrimination as a result of her Spanish speaking parents, so has Isabella Cano, 25.
"Spanish was my first language, it was the only language I spoke at home. I didn't have problems until I went to school and had problems with English," Cano said. "People made fun of my accent and I had to take extra classes just to speak like everyone else. I hated it."
It wasn't until recently that Cano realized what a gift speaking two languages really is.
"I used to hate speaking Spanish because of the torment that I got when I was a kid. I was so angry as a kid and a teenager because they only knew Spanish," Torres said. "It wasn't until I was older that I was actually thankful that they did this. I truly love Spanish, I think that it's a beautiful language. I'm glad that I'm fluent in two languages."
Switching between two languages isn't easy and for the kids that grow up between these two worlds—it's just life. It is important for them to help their parents and to be there for each other.
Leave a Comment
About the Contributor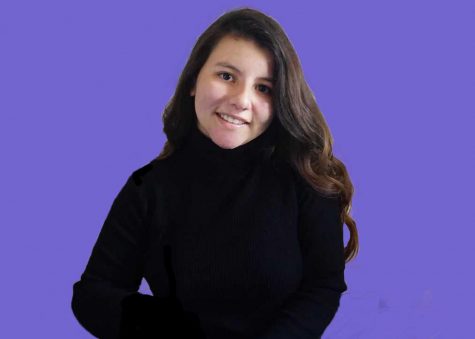 Vanessa Feliciano, Somos Editor
Vanessa Feliciano is the Editor of Somos, SAC.Media's Latinx platform. She can usually be found at the nearest country concert or baseball game. Vanessa hopes to one day be a sports broadcaster.