Top 5 Christmas songs
It's the time for holiday joy and festive music
Whether you love the classics or new age hits, there is no denying that music is what makes the holidays the holidays.
Here are my top five Christmas song choices in order.
No. 5 Snowman – Sia
While it's fairly new compared to the rest of the list, "Snowman" by Sia manages to replicate the same warm feelings the older songs do. It checks off every box of what a Christmas song should be: holiday rhythm with lyrics about love and snow. It was released in 2017 in the singer's Christmas album, "Everyday Is Christmas," and has been in nearly every Christmas playlist since.
No. 4 Santa Baby – Eartha Kitt
"Santa Baby" by Eartha Kit has been an essential part of my holiday experience ever since I could remember. From always singing the tune at family holiday gatherings to it being trapped in our heads and humming it throughout the holiday season, "Santa Baby" is a staple in every Christmas playlist. Like many Christmas songs, "Santa Baby" has been covered more than a dozen times, yet, Eartha Kit's version will always reign supreme.
No. 3 Baby It's Cold Outside (feat. Louis Jordan & His Tympany Five) – Ella Fitzgerald
This song has raised controversy in recent years for some interesting lyrics that had been taken out of context. Frank Loesser wrote the song to sing with his wife at their housewarming gathering. With the controversy, some artists like John Legend decided to change some of the lyrics in their covers of the song to avoid backlash. Ella Fitzgerald covered this song with Louis Jordan & His Tympany Five in 1944 and has been the version my family has always played.
No. 2 Sleigh Ride – The Ronettes
Featured in nearly every Christmas movie, "Sleigh Ride," is one of the most recognizable tunes of the season. Like the previous songs, "Sleigh Ride" has been covered plenty but the most recognizable version is the 1963 cover that the Ronettes did. Its upbeat rhythm and bells make the song a classic. After all, what is Christmas without some bells?
No. 1 Christmas (Baby Please Come Home ) – Darlene Love
My all-time favorite song will always be Darlene Love's version of "Christmas (Baby Please come home)." The feeling of Christmas nostalgia comes back whenever this song is played. Memories like decorating Christmas trees, gingerbread houses and ice skating flood the heads of many people like myself. Love's version holds that warmth that Mariah Carey's version lacks.
What are some of your must-listen songs during the holidays?
Leave a Comment
About the Contributor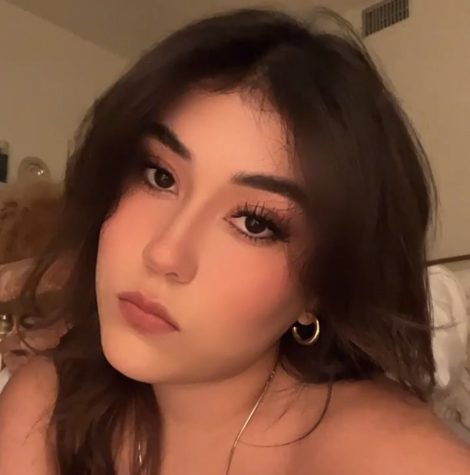 Brisa Gutierrez, Social Media Manager
Brisa Gutierrez is SACMedia's Social Media Manager.