Campus spotlight: Non-credit classes that are anything but typical
The Community Education Department offers unique fee-based courses
Soap making. Eyelash technician. Japanese floral arrangements. The School of Continuing Education (SCE) offers the community unique, interest-based classes that switch every term. These "personal and professional enrichment" classes, which range from a single workshop to a set of courses to earn a certificate, are non-credit and fee-based with costs that vary depending on the course. Although these classes are ineligible to count toward associate degrees, prerequisites toward credited classes or transferable to other institutions, they are non-intensive and ideal for students looking to learn a new skill.
With that said, here is a list of non-credit courses offered with potential costs:
Makeup artistry: $375-$400
Soap making: $41 + $30 materials fee
Japanese ikebana (flower arrangements): $40/class or $280/8-week series
Candle making: $41 + $30 materials fee
Wine tasting: $70 + $25 material fee
Robotics for children and teens: $250 + $15 event/material fee
Financial planning and investing: $89 + $25 material fee
Professional voice-over training: $35
Community education courses are instructed by community members showcasing their personal hobbies or professions. Each course has its own detailed description of learning objectives.
For example, one offered class is Introduction to Streaming for Fun or Profit. It teaches building a reward system, keeping stream chats active, editing content, building a merchandise store and much more.
Children as young as 7 years old can take courses like Engineering for The Young Einstein where they learn to build bridges, design roller coasters and test soundwaves. Other children's courses include music, acting and more.
Some workshops have age requirements, like Wines from Bordeaux, with a minimum age of 21 and a valid ID. Participants have the opportunity to learn and experience wines from around the world.
These semester-alternating classes are not offered year-round. A complete catalog of open courses and programs can be found on the community education department's website for those interested. Tuition, cost of extra materials and course length vary between different classes. Some courses do offer professional skill building to break into a new career such as eyelash technician or utilize an existing career with CPR. Programs are curated each semester based on what the community wants.
"Our community drives the type of courses we offer," said Community and Contact Director Debbie Wong. "If we hear a lot from our community members that they've been looking for a particular course, we may reach out to someone in the field to see if they are interested in teaching the course."
The classes, the administrative offices and other departments of the SCE are housed in Building 40, stowed away on the far eastern side of campus across from the new athletics complex construction.
Another recurring program that most members gravitate to would be The California Motorcyclist Program created by Total Control Training and Mt. SAC. After paying the $350 fee, completing five hours of lecture time and 10 hours on the range, drivers could take their certificate to the DMV right away for their behind-the-wheel test.
Wong picked two workshops that she wished to attend if she lived closer to campus. The first one is the Wine of Bordeaux and the second one is the Ohara School of Ikebana.
"If you are 21 and over, the wine-tasting courses are awesome," she said.
The instructor for the Wines of Bordeaux, Dan Kuta, drives from San Diego's Miracosta College to Mt. SAC to share his knowledge of the history of wine and the tastes of six different Bordeaux wines.
Ohara School of Ikebana is a unique course that meshed the mindfulness of meditation with the creativity behind flower arrangements. This course is offered in two ways, a one-time class for $40 or a complete 8-week experience for $280.
"A lot of folks are into mindfulness and wellness right now," Wong said. "I really think the Ohara school of Ikebana will help people in everyday life to destress and see things from a different perspective through flower arrangements."
Enrollment toward any course or class must be completed through creating a student profile with SCE. They can be reached at [email protected] or via phone at (909) 274-4220.
Leave a Comment
About the Writer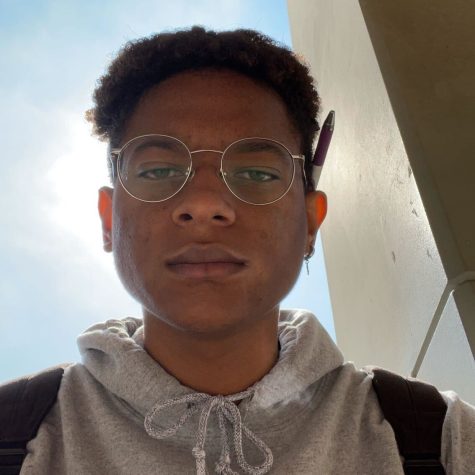 Ehvan Fennell, Culture Editor
Ehvan Fennell is SACMedia's Culture Editor. He is a 21-year-old involved in various sports and that love for being active has stayed with him into adulthood. He currently works as a server and front desk representative inside a bowling alley where he gets to interact with people from all walks of life. Mythology is a fascination and he loves learning about different cultures and their stories. Ehvan tries to learn something new everyday and journalism helps him express his curiosity. His biggest dream is to never stop learning.