Track and field: Ben Brown Invitational/AstroAI Distance Classic
Running in the rain is a triple threat: A workout, therapy and a shower
March 10, 2023, marked nearly one year since the passing of the late great Coach Ron Kamaka.
Imi Ola. Lokahi. Always.
Head coach Giovanni Larano, shared his thoughts and sentiments on losing someone like Kamaka.
"Obviously losing someone who has that kind of impact on everyone is never easy," he said. "A person I've known for over 20 years. He was my coach, someone who was extremely close to me. It's hard not having someone you trust and rely on every single day that sat right next to you. But his legacy will live on and his impact on myself and everyone else will continue on."
The two-day event known as the Ben Brown Invitational, was also the team's first event they participated in after Kamaka's passing. It feels poetic to use this event as a tune up and launching pad for how the rest of the season will shape out.
Larano, now in his sixth year as a head coach for the track and field team, believes the team is beginning to come around and perform at a higher level all around.
"I think the weather didn't really play in our favor but overall the team's performance was pretty good," Larano said. "The team is starting to show promise and their hard work and commitment to being out here every single day is starting to show. As we get closer to the belly of the season, the team is really coming around. And that's what you want; to build and build so we're at our best in May when it really counts."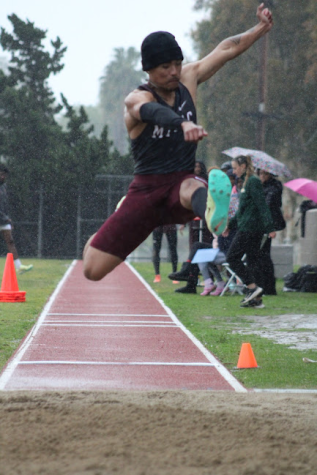 Overall, the coaching staff is happy and proud with the team's collective performance.
As per team tradition, two athletes of the week were selected by the coaches. From the women's team, freshman Natalyn Membrano was selected, she received a State A Standard women's 800-meter run, putting her at No. 1 in the state for the California Community College Athletic Association division. From the men's team, freshman Bradley Riehl was picked for his State A Standard performance in the 400-meter hurdles making him No. 4 in the state.
"[Both] are progressively getting better every week and are poised for promising seasons," said Larano.
Other athletes to highlight from the weekend include sophomore Marcus Monroe Jr. who finished seventh overall in the long jump and won the high jump event with a 2.10 meter attempt. Freshman Christian Baker who finished fourth of 34 in the Men's 110-meter hurdles, sophomore Delayshia Allen who finished 11th of 45 in the women's 110-meter hurdles and in her first season back since giving birth to her first son, freshman Yasmeen Delgado finished 14th of 43 in the Women's 400-meter run.
When asked about if the inclement weather affected her performance, Delgado said, "Possibly. I think for me it's a lot more mental. I'm physically stronger than I was before the baby but I just have to start believing I'm capable."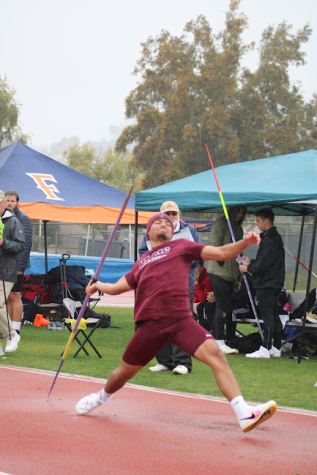 Former Mountie and current S.H.A.R.K.S sprinter Ilias Garcia won the 100-meter run with a time of 10.2 flat. Freshman Jake Jensen and Jacob Williams finished 13th and 14th in the 100-meter run respectively for Mt. SAC. Another former Mountie and current S.H.A.R.K.S sprinter Joey Fox finished fourth, making four of the top five placers in the event S.H.A.R.K.S athletes.
One last Mountie to shine the spotlight is freshman Amari Weatherford who won both the 100-meter and 200-meter runs beating D1 programs like Cal State Fullerton. Weatherford is now ranked #1 in the state in both events.
Coach John "JB" Bolton remarked that Weatherford has become one of the best female sprinters he has ever seen, saying, "I have coached since being at Mt. SAC for 11 seasons. Amari has taken that elite step and it is showing every week. She does all the right stuff on and off the track."
It takes time to build momentum, but once it's started, it's hard to stop.
The Mounties will look to carry on their winning ways at the Redlands Invitational today, March 17, 10 a.m.
Leave a Comment
About the Contributor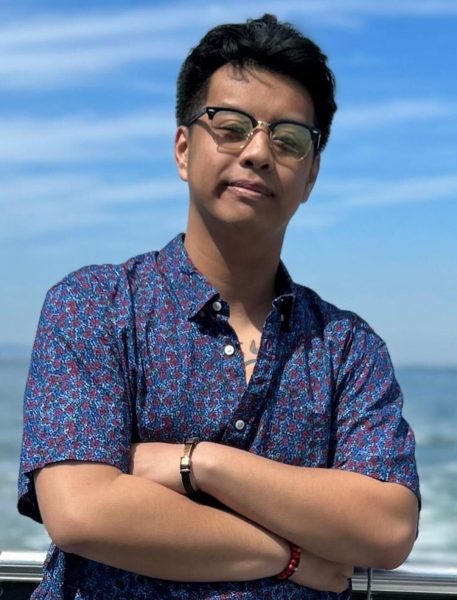 Robbie Doctor, Managing Editor
Robbie Doctor is the Managing Editor.