Arise program celebrates Japanese festival Hinamatsuri
Enjoy origami, cultural treats and say "happy Hinamatsuri"
The Equity Center, located in the heart of Mt. SAC's campus, is home to programs that include Arise, Dream, the First Peoples Native Center and Reach/Guardian Scholars. The Arise program is the Asian American and Pacific Islander student support service that thrives as a beacon for students of similar cultural backgrounds to have a safe environment to discuss their academic and personal challenges.
On March 3, the Arise program took over the center for the day and hosted a festival event for the Japanese holiday, Hinamatsuri, inviting students, faculty and residents of Japan to partake in this cultural celebration whilst being oceans apart. Upon arrival at the Equity Center, visitors were greeted with famous Japanese rice cakes, J-pop music and Arise Program Specialist Tutasi Asuega who welcomed all those in attendance and wished them a "happy Hinamatsuri."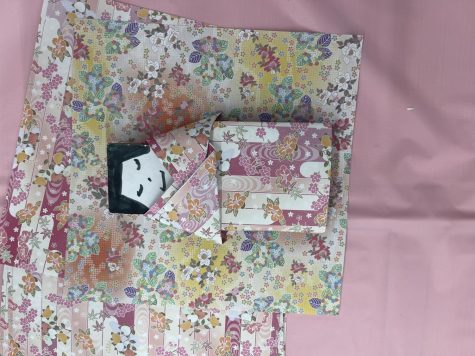 Attendees at the festival were seated in a circle, folding origami hearts and dolls from different colorful paper. Festive snacks and drinks kicked off the celebration of this famous Japanese festival.
But what is Hinamatsuri?
Originating from the Chinese calendar, Hinamatsuri, "Dolls' day" or "Girls' day," is a Japanese festival that celebrates young girls, promotes health, good fortune and femininity within Japanese culture. Held on the third day of the third month, Hinamatsuri is one of five seasonal festivals held each year in Japan.
The main tradition of the festival involves mounting an altar covered with a dankake (a red carpet), on which several platforms of ornamental dolls are created from paper or porcelain and displayed wearing traditional court dresses of the Heian period.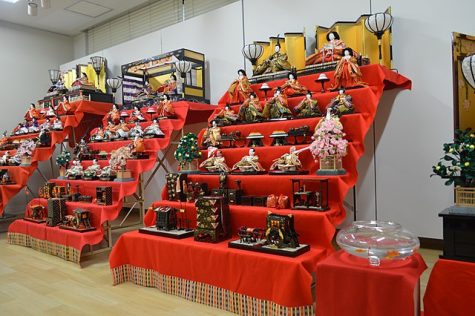 During the festival in Japan, visitors and natives of Tokyo can see the famous Hundred-Steps Staircase at the Meguro Gajoen, a building that would be covered in vintage Hinamatsuri dolls from across the region of Kyushu.
Traditional festival foods on this day include:
Hina-arare: Sugary, pastel colored rice crackers only available during the Hinamatsuri season. Comes in White, green, peach and or yellow coloring.
Amazake: Sweet non-alcoholic drink made with fermented rice to get rid of bad luck.
Chirashi Sushi: Slightly sweetened sushi served alongside clam soup.
Clam Soup: Symbolizes good marriage because two shells overlap perfectly.
Hishi-mochi: Rice cakes in a rhomboid shape that are traditionally symbolic of fertility. They come in three colors: white to symbolize snow, pinkish-red to
symbolize peach blossoms or green to represent the coming of spring.
Hanami Dango: These snacks are intended to represent the lifecycle of the cherry blossom and are enjoyed during the cherry blossom viewing.
Arise Director Aida Cuenza-Uvas and Educational Advisor Teresa Pham stood in attendance to offer more information about the Japanese festival and help students to find the free assortment of festive snacks and drinks.
This event was done in continuation with the program's cultural celebration series, which in the past has included celebrations for Lunar New Year and Filipino American History Month.
"Our hope is to connect students with people of similar cultural backgrounds under one roof and help them find the resources available, as well as being a great place to hang out and learn more about the culture," Asuega said.
Leave a Comment
About the Contributor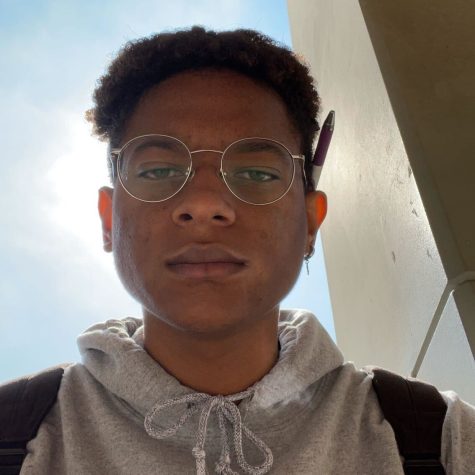 Ehvan Fennell, Culture Editor
Ehvan Fennell is SACMedia's Culture Editor. He is a 21-year-old involved in various sports and that love for being active has stayed with him into adulthood. He currently works as a server and front desk representative inside a bowling alley where he gets to interact with people from all walks of life. Mythology is a fascination and he loves learning about different cultures and their stories. Ehvan tries to learn something new everyday and journalism helps him express his curiosity. His biggest dream is to never stop learning.