West Covina votes on budget measures, homeless services
Public comments were brief and business returned as usual, at least for now
Tensions cooled during West Covina's City Council meeting on Tuesday, April 4, in which the council passed two notable agenda items regarding the city's budget and contracted services.
The first item, agenda item No. 8, was a consideration that the "city council receive and file the long-range financial forecast for fiscal years ending 2024-2028," according to the meeting's agenda.
The item was passed by a unanimous 5-0 vote.
While discussing the agenda item, West Covina Finance Director Stephanie Sikkema answered questions from the council members. Mayor Pro Tem Brian Tabatabai asked Sikkema about the upcoming budget reports and specifically questioned if expenditures towards the West Covina Health Department would be included in the report.
"Right now, it's going to look like it did last year, we'll make placeholders, but, again we haven't gone through with the actual reports or gotten any direction from the state on how we could even proceed with that, so for now its just placeholders," Sikkema said, responding to Tabatabai.
After the consideration of the long term budget passed 5-0, the council brought up representatives from the Los Angeles Centers for Alcohol and Drug Abuse for discussion before voting to renew the city's contract with them.
According to West Covina's presentation, the city spent $250,000 on services provided by the center from April 2022 to April 2023.
Among these services provided by the center are eight dedicated beds, two full-time employees dedicated to serving West Covina's unhoused residents, non-emergency medical transportation, transportation to shower facilities and maintaining an on-going confidential database of all interactions with unhoused residents to ensure they are documented and could be followed up in the future.
The council voted to extend the contract with the center by a unanimous vote after agreeing to explore other options with homeless services provided by organizations such as the San Gabriel Valley Council of Governments.
Although the meeting had a change of pace from the outrage expressed at recent meetings, West Covina residents Steve Bennett and John Shewmaker still voiced their concerns over Mayor Rosario Diaz's husband during public comments.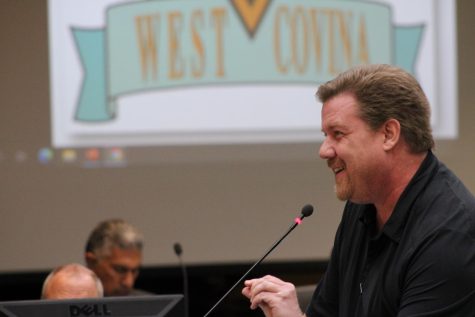 "The mayor's husband verbally attacked a resident thinking that she was someone else, I say she because the fact that she is a 'she' comes into play," said Bennett.
"Mr. Elliott, who, your husband is no slouch of a man compared to this lady who's a very respected lady in the city and basically, pointing the finger at her, flipping her off, calling her all kinds of things, asking where her 'boy' was, referring to Brian [Tabatabai], thinking that she was somebody else," he continued.
Bennett's comments come as Diaz's term as mayor has been marred by controversy.
Since taking her oath of office on December 20, 2022, Diaz has received criticism from residents for her husband's comments on social media and at council meetings, from San Gabriel Valley NAACP President Irma Cooper for her handling of hate speech at council meetings, and from local indigenous groups for her treatment of local indigenous leader Jamie Rocha at the city's centennial celebration event.
Local provocateur Armando Herman was also at City Hall, delivering public comments that were noticeably less vulgar than his previous antics.
The next West Covina City Council meeting is scheduled for on Tuesday, April 18, at 7 p.m., and will include a presentation concerning the budget for the 2023-2024 fiscal year.
The city will also be hosting community workshops regarding the 2023-2024 budget on Wednesday, April 26, at 6 p.m. at West Covina City Hall, and Monday, May 1, at Cameron Community Center at 6 p.m.
Leave a Comment
About the Contributor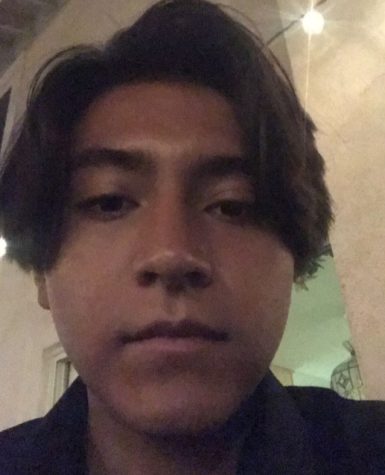 Ruben Montoya, Opinion Editor
Ruben Montoya is the Opinion Editor for SACMedia. As a journalist, he enjoys spicier, hot takes on the news. In his free time, he is a huge hyperpop and EDM listener, gamer and major fan of the Dodgers, Lakers and Arsenal FC.