Monster Truck Wars cyclones through Southern California
High octane entertainment in City of Industry
Known as America's wildest monster truck show, Monster Truck Wars came to the Industry Hills Expo Center in the City of Industry, California, for the first time on April 8.
Five monster trucks and their drivers were slated to compete in three events: Shark Attack driven by Preston Collins, Cyclops driven by Terry Woodcock, Unnamed & Untamed driven by Juan Munoz, Terminator driven by Tyler Rome and the seven time champion Outlaw driven by Dave Woodcock. With the winner being determined through head-to-head racing, freestyle and a best trick portion where these massive trucks attempt wheelies and donuts to impress the crowd and judges.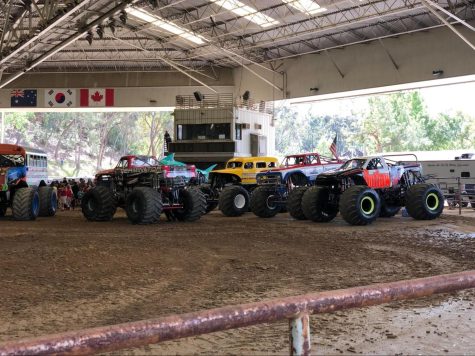 An hour before the competition, all five drivers were available for a meet and greet with fans. Dave Woodcock, who is from Virginia and made his professional monster truck debut in 2019, seemed especially excited for this opportunity.
"Hell yeah. I'm looking forward to a great competition and putting on a show," Woodcock said. "To do it in Southern California, it doesn't get any better than this."
Mike Harper, the original driver of Outlaw, who reigns as seven time champ, casted a notable amount of pressure over Dave.
"Obviously, Mike's a legend, I'm gonna compete best as I can and continue the winning tradition that Mike has set," Woodcock said. "Regardless of which truck I'm driving, there will always be pressure to win."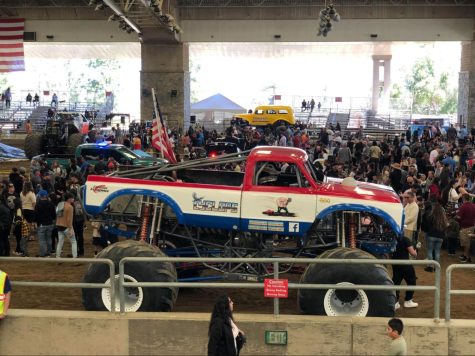 During the first round of head-to-head racing, Cyclops suffered a maintenance issue, in which it seemed to have lost its transmission belt during the middle of the race and was unable to advance to the semi-finals. The semi-finals pitted Unnamed & Untamed versus Shark Attack and Terminator against Outlaw.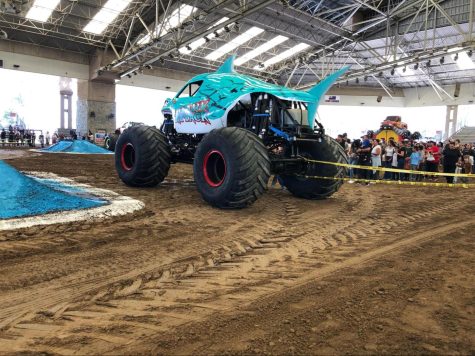 The championship race saw underdog Juan Munoz, driving Unnamed & Untamed, going up against heavily favored Outlaw, driven by Dave Woodcock. Outlaw crushed Unnamed & Untamed and ultimately swept the competition by dominating all three events, with Dave Woodcock and Outlaw extending their championship run even further.
To find out which city Monster Truck Wars is competing in next, visit the official website for more information.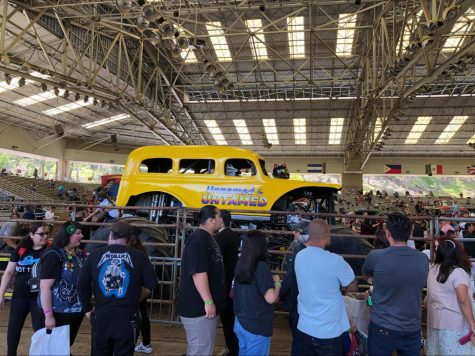 Leave a Comment