Opinion: Emma Chamberlain's Rolling Stone cover is well deserved
It's Chamberlain's world and we're just living in it
Emma Chamberlain has been crowned "Miss Internet" on the cover of Rolling Stone magazine for their second ever "Creator Issue" and it makes total sense. Critics who said she doesn't deserve the role just don't realize how much she's accomplished.
Chamberlain is one of a few content creators who has moved past the title of YouTuber and into A-List circles. The internet star is everywhere these days, from the Met Gala to fashion shows and on the shelves of grocery stores with her coffee brand, Chamberlain Coffee.
She first went viral in 2017 and for over five years she has been able to curate the image of being the "internet's best friend." She started her career posting videos like thrifting hauls in her bedroom and silly vlogs showcasing her day-to-day life on YouTube.
Her videos quickly blew up and became a staple for teens all over the world.
People worried that she would change after moving to Los Angeles, however, Chamberlain remains true to herself and it showed in how she was able to become friends with just about everyone.
Obviously, people change as they grow up and the same was happening to Miss Internet. She stepped away from her quirky childlike image that she created when she was 16 and fans had to get used to it. She was creating videos she wanted and not videos she thought would blow up.
After her rebrand, she was then able to reach a bigger and older audience, even celebrities such as Kendall Jenner were watching her videos.
Fashion has been something that has remained constant for the "it" girl's content. She started off by making thrifting hauls and still includes that in videos when she does post, but now she is working with major fashion houses like Louis Vuitton, Miu Miuand attending fashion shows all over the world.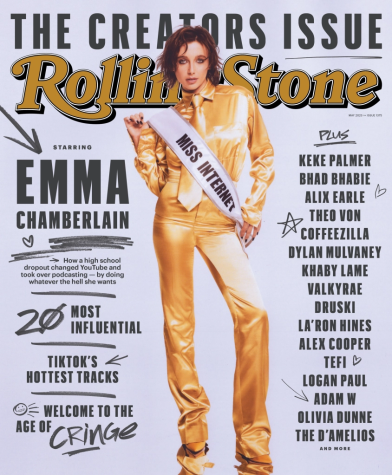 Chamberlain has taken a step back from frequently posting videos on her channel. It's always a treat when she posts because she takes her viewers behind the scenes of major events like fashion shows and one of the biggest events in fashion, the Met Gala.
The style icon has been Vogue's red carpet correspondent the last two years and everyone loves it. She has a way of making the people she interviews comfortable and it shows in her interactions.
Not to say that she hasn't received backlash during her time on the internet, one of the biggest gripes old fans have is that she isn't relatable anymore.
The impact Chamberlain has had on her Gen Z audience is undeniable. She had a whole group of teens wearing mustard colored Fjallraven Kanken backpacks, scrunchies and fuzzy teddy jackets to look just like her at only age 17.
No other internet personality has been able to grow as fast and gain the amount of respect from people in the entertainment industry as she has. Chamberlain is no longer just a name only teens know, she has been able to create a household name for herself. Her being on the cover of Rolling Stone for their "Creators Issue" was only right.
Her being on the cover of Vogue magazine as her next potential step as she already has relationships with the brand. And this too, along with any future success she encounters, would be well deserved.
Leave a Comment
About the Contributor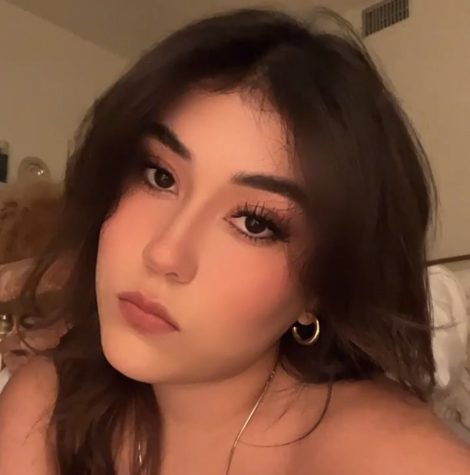 Brisa Gutierrez, Social Media Manager
Brisa Gutierrez is SACMedia's Social Media Manager.