Pro-am leagues: Ball is life
Pro-am games and adult leagues are all about the community
You've probably heard of Drew League and the CrawsOver Pro-Am Leagues because of the high caliber level of basketball talent coming through to hoop year round.
Pro-am games have become increasingly popular over the past decade. No exaggeration, but these leagues feature and cultivate star and pro-level talent from every corner of the globe. These leagues give hoopers opportunities to showcase their talent in various leagues with competition levels varying from current former NBA players to high school standouts who never got a chance to make it to the pros.
For the non-professional players in these leagues, it's a chance to stay connected to the sport they love while competing against some of the best hoopers in the world.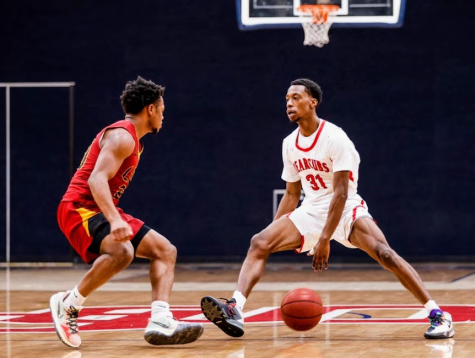 Some of the best bucket getters, freakish athletes and fundamentally sound hoopers work regular 9-5 jobs at McDonald's and DoorDash on the side, while averaging 30 points in your local men's league. And you've never heard of them because they don't play in the NBA.
Mike Walker. Tyler McClean. Kwame Alexander. Markus Monroe. Brandon Cunningham. Trevor King. Jordan Kilganon. Noel Techlamariam. J.J. Jackson.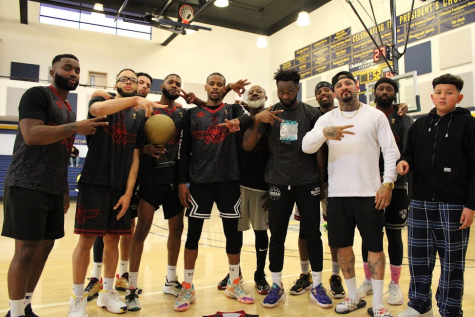 For some, like Tyler McLean, hooping has always been a part of their fabric and DNA. Even as a youngin, ball has always been life.
"One of my earliest memories of playing basketball has been playing with my mom. She said she used to hoop back in the day but I didn't believe her," McLean said. "I remember she bought us an 8 foot hoop from Walmart and I would always play with my older brother."
McLean, like many others in the HoopIBL, a local men's league located in San Dimas, and other men's leagues, is a student of the game and never turns down an opportunity to work on his craft.
One move he would like to add to his bag is a post-up game. When asked why he wanted to add this dying art to his arsenal, he smiled and responded, "Since it's a dying art, not a lot of people know how to guard it."
In a day and age where the emphasis of the 3-pointer has taken over the game, the mid-range and in-between game is often overshadowed. Not everyone can shoot like Steph Curry, Ray Allen or Reggie Miller but they sure do attempt them like they are.
Although three is more than two, this game has always been and will always be about getting buckets.
It's true poetry in motion watching men's league and pro-am games showcases players who score in a plethora of ways: a 7-footer with an old school, fundamental back-to-the-basket game that's unguardable, a score-first point guard with a layup package that rivals Kyrie Irving, a three-point specialist and true shooter reminiscent of J.J. Reddick at Duke or an athletic two-way wing with the uber dunking ability it strikes fear in the hearts of defenders.
And you can't forget about defense. It's a dog-eat-dog world when you step onto the court. These hoopers don't care if you're Instagram famous, play in the Drew League or have a contract to play overseas, you're not getting a bucket that easily.
As McLean eloquently put it: "We don't give a (expletive) who you are. If somebody makes it up in their mind, 'aight you ain't scoring (expletive) tonight,' then you're in for a rough night."
It's not your typical church league games. These truly are some of the best hoopers in the area. The atmosphere in these games is absolutely electric and it's a win-win on all fronts.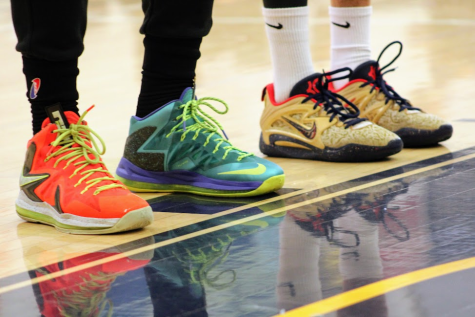 For kids who are unable to pay hundreds of dollars to see high-level basketball games, these games give the kids a chance to see their favorite players like Jason Tatum, Dejonte Murray and Isaiah Thomas drop a 40-piece extra spicy for free.
For the non-pro players, it's an outlet to continue playing the game at a high level, gain fandom and exposure to pursue a chance at playing professionally overseas or in the NBA and most importantly, get buckets.
Remember, even NBA players get their start in the pro-Aam circuits before becoming NBA stars. Hall of Famers like Jason Kidd, Gary Payton, LeBron James, veterans like Kurt Rambis, Kendrick Perkins, Emmanuel Mudiay and Dennis Smith Jr. made a name for themselves in leagues like the San Francisco Pro-Am Basketball League and Atlanta Entertainment Basketball League.
No matter what age, skill level, popularity or where you live, the game will always find you if you're willing to work hard, be a team player and spread the game wherever you go.
Leave a Comment
About the Contributor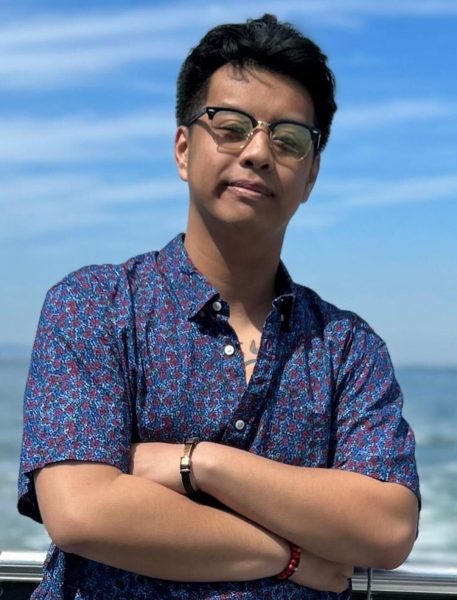 Robbie Doctor, Managing Editor
Robbie Doctor is the Managing Editor.