Use Hilmer Lodge to Aid the Community
In times like these, we need to utilize all the resources we have available
Mt. SAC's newly constructed Hilmer Lodge stadium needs to be put in use to aid the community during the pandemic.
Although we can't all be on campus right now, Hilmer Lodge Stadium doesn't have to just gather dust, waiting for football to come back or sit on reserve for its first graduating class to grace the field.
According to Jill Dolan, Director of Public Affairs at Mt. SAC's marketing department, there are currently no plans for anyone to be using the stadium in the near future in order to restrict access to the campus as much as possible.
"Regarding using the stadium in the future, there are no plans to use it as a polling station or a food drive in the near future," Dolan said, adding that, "during non-COVID times, it is possible that we would hold events there beyond our usual activities like the Mt. SAC Relays."
With the capabilities to hold non sports related activities like graduation, the stadium certainly has the facilities, and open aired environment to host things like food drives, emergency hospitals and even accommodate changes in our usual national routines such as voting.
Currently, there are sports stadiums across the country and around the world which are being put to good use in alleviating some of the issues the public are seeing as a result of pandemic lockdown measures.
I see no reason why Mt. SAC shouldn't be offering necessary aid to the community while the newly furnished and spacious stadium sits unused.
Mt. SAC does a good job when it comes to offering basic needs to students who may be wanting; I have partaken in some of this aid, and am thankful. But the harsh reality is that students are being pulled in so many more difficult directions during the pandemic.
With online classes, having to buy textbooks and required materials and having to be separated from their support systems of family and friends, it's a surprise that so many students are still trying to succeed in classes.
Students who dropped out because of the pandemic can't be blamed. Many students, such as myself, have lost jobs at restaurants, movie theaters, bars or retail stores because there isn't enough business passing through anymore, or there are too many employees for businesses to adhere to distancing measures.
Students like this are left with difficult decisions; decisions like choosing between making rent or going hungry because they had to pay tuition.
Mt. SAC has done a tremendous job in feeding students but the stadium can also be utilized in those efforts.
Part of Australia's tactic in dealing with the side effects of the coronavirus includes utilizing unused sports stadiums as, "police command centers and to distribute food to those in need," according to an article published in National Geographic.
Food drives, such as Mt. SAC's Mountie Fresh Food Pantry could be altered to include the stadium, which has the capacity to either store food on the field or the warmup field (which are both outdoors) and would increase the amount of students assisted by the food pantry who may have had to compromise meals otherwise.
According to the project page for the stadium, it was, "painstakingly designed to meet/exceed all of the necessary requirements to host world class track & field and cross country competitions." This includes state of the art outdoor, open air turf and sports areas, which would adhere to CDC guidelines when it comes to hosting important events that would assist students in need.
Part of the facilities listed in the project plan include a, "2,300 square foot athletic training/ medical facility."
If Mt. SAC can allow organizations like the American Red Cross to come on campus and set up their sterile medical equipment in a venue like the 9C Stage on campus, which has no medical facilities, then another option for the school to utilize the stadium would be to operate coronavirus testing for the surrounding community and/or students.
Medical staff could set up in the parking lot and operate out of the stadium, using the medical facilities to store their equipment and work on the field.
Stadiums around the world, such as Pacaembu Stadium in São Paulo, Brazil, have been converted to hold temporary field hospitals. This, if applied at Hilmer Lodge during a worst case scenario, would give surrounding medical facilities relief by taking away some of the pressure of non COVID-19 related cases, such as receiving urgent care patients for minor injuries and others who would draw resources from the already spread thin supply stockpiles.
If things were to get bad enough in the area around Mt.SAC, this would be a worthwhile option to aid in flattening the curve, making sure our health system isn't overloaded.
Though the likelihood of such a situation may be slim for the time being, it is important to remember that flu season is only months away. Having become an epidemic on it's own in previous years, influenza will present a double threat to public health. The flu could spread rapidly and cause severe disease, "complicating diagnoses and presenting a double burden on the health care system," according to an article published on the Scientific American.
In late August, the NBA had protested against the shooting of Jacob Blake by postponing games, which resulted in agreements between the NBA and NBPA which included converting stadiums into polling places.
"In every city where the league franchise owns and controls the arena property, team governors will continue to work with local elections officials to convert the facility into a voting location for the 2020 general election to allow for a safe in-person voting option for communities vulnerable to COVID," the NBA said in a statement published Aug. 28
In times like this, with a major push by citizens for a major justice system reform, it is important that institutions like Mt. SAC and other places of higher education do their best to help their communities to raise their voices.
Mt. SAC has been a polling station in the past, including for this year's primary elections. The college has even transitioned from a typical polling place to a vote center in order to increase voter turnout. This was a result of a push from LA County to, "accommodate all of its residents, making elections more accessible," according to a Mt. SAC Newsroom update published Feb. 12.
With so many options for use of the stadium besides sports, there really should be a push to fill one of the needs of the community with Hilmer Lodge. As we approach half a year of restrictions to prevent the spread of COVID-19, it is important to be aware of the needs around us that others are facing, as well as ourselves. We must watch out for each other and ensure that there are resources available for those who are struggling.
Although there are issues on a national level which polarize us politically, and which work to divide us, it is absolutely vital that we take the time to realize that the common theme among us all is that we are struggling. People are without jobs, food, having to take care of their elders and are struggling with school. In a time like this, there is no room to do anything but the right thing for people, no matter what.
Leave a Comment
About the Contributor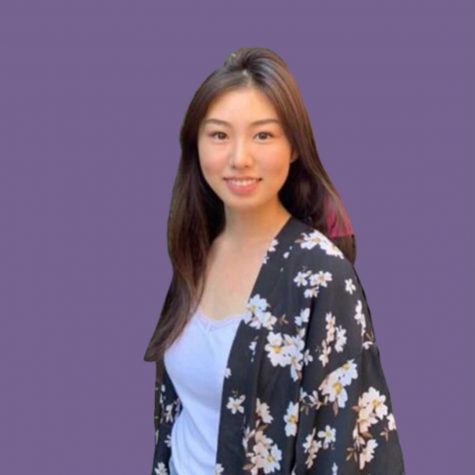 Louisa Guo, Illustrator
Louisa is an illustrator and designer for SAC.Media and Substance Magazine.