It's Time to Get Xbox Game Pass
It is official, Game Pass is getting a boost and Bethesda is part of team Xbox

A few months ago, our previous story briefly talked about Microsoft's acquisition of ZeniMax Media, which was not official until last week. This deal means that Xbox now has ownership of the games that Bethesda Softworks and its eight studios made and will be making. But what does it mean to the gaming community from now on, especially for gamers that play their favorite Bethesda games on different gaming platforms?
Microsoft said that it would honor the PlayStation 5's exclusives that were announced before this acquisition, such as Deathloop, a console exclusive for a limited time that is also available on PC, and GhostWire: Tokyo.
Phil Spencer, Head of Xbox, said that some of Bethesda's future titles will be exclusive to Xbox and PC gamers. Meanwhile, more Bethesda games will be added to Xbox Game Pass, which is a monthly subscription plan. It allows subscribers access to over 100 games and other perks depending on the plan chosen, starting from $9.99 to $14.99.
Pete Hines, senior vice president of PR & Marketing of Bethesda, said that Bethesda understands the importance of Game Pass for its subscribers, so it will work toward enriching that experience by adding more Bethesda games to the Game Pass collection. With Microsoft providing additional resources and support, the future looks promising.
As vague as these statements are about the future games, there are mixed feelings about this acquisition.
Twitter user, @MarkOfTheSlayer, tweeted.
https://twitter.com/MarkOfTheSlayer/status/1369563881538867202
He believed that PlayStations users will have a change of heart and shift toward Xbox.
Some people are excited and cannot wait for what comes next.
Twitter user, @BenjiSales, tweeted.
With the Bethesda acquisition complete Xbox is officially a powerhouse of RPG talent

Obsidian
Bethesda Game Studios
inXile
Playground
Zenimax Online
etc

Xbox teams currently have Starfield, The Elder Scrolls VI, Fable, Avowed, and multiple more unannounced RPGs in development pic.twitter.com/8jUwlzB9Q3

— Benji-Sales (@BenjiSales) March 10, 2021

Regardless of what the future holds, gamers just wanted quality games. Bethesda is reputable for producing some of the best franchises in the gaming industry. Such as the action role-playing game The Elder Scrolls, post-apocalyptic role-playing Fallout, and first-person shooter Doom. Now, with the help of Microsoft, gamers should be excited about its next game announcement.
As of March 12, many Bethesda titles are made available on Xbox Game Pass, which include the franchises such as Dishonored, DOOM, The Elder Scrolls, Fallout and Wolfenstein.
For a more detailed listing, visit Xbox's website.
Leave a Comment
About the Contributor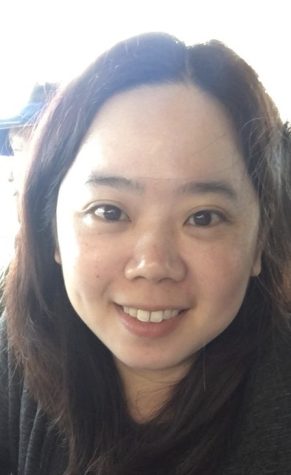 Christie Yeung, Managing Editor
Christie Yeung is Managing Editor and former features and gaming/tech editor of SAC.Media. She falls somewhere between a nerdie or a foodie, or is both. She likes to spend her spare time playing video games, listening to music, and watching funny videos on Youtube. She has a sweet tooth and has no immunity against anything with Nutella on or in it.