Editors' Picks: Favorite Childhood Video Games
SAC.Media editors share with you their favorite childhood video games
In recent years, many beloved videogames received some new twists—from remakes to remasters that cater to both loyal fans and newcomers. Unfortunately, not all the fan favorites get that opportunity. Some franchises create new games within the same series, but old memories remain with the old games. Here are some of your editors' favorite childhood video games.
Super Mario RPG: Legend of the Seven Stars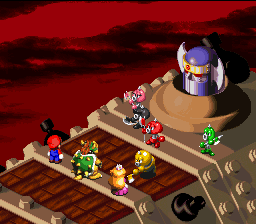 The goal of rescuing Princess Peach never changed; Super Mario games evolved. From graphics to plots, each game in this franchise managed to capture the heart of its players. This one was first released on Super Nintendo in 1996, but what made it different from other Mario games was that it brought some "first-time-ever" experiences to players. It was the first Mario introduced to a gaming console outside of a handheld system—an action-trigger combat system that allowed players to avoid enemies and take turns in fights.
Opinion editor, Cesar Gonzalez said that Super Mario RPG: Legend of the Seven Stars, was the first game he owned on his Super Nintendo and he enjoyed the challenge that it had to offer.
"It is one of my favorite games to date!" he said.
Pokémon Stadium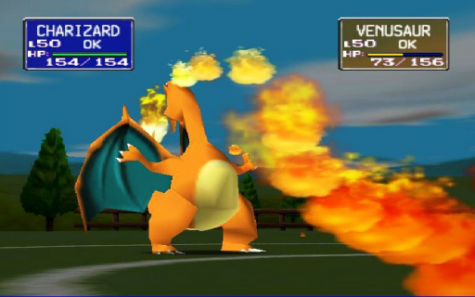 This Nintendo 64 gem was first released in Japan in 1999 and became available in North America in 2000. The most unique feature this game had to offer was that players could transfer their beloved Pokémon from their handheld games to Pokémon Stadium on the console. Pokémon trainers can compete in cup tournaments, battle other players and enjoy various mini-games within this game.
Managing editor, Monica Inouye, said that this was her favorite childhood game.
"Anything Pokémon," she said. "I love doing the mini-games, like the Clefairy one where you have to memorize the keystrokes, and it gets faster and faster."
Super Smash Bros. Melee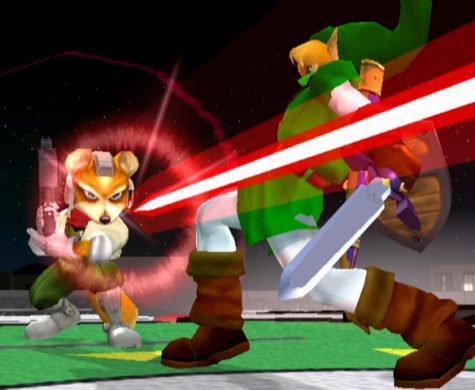 This game was released in 2001, and it was one of the best-selling GameCube games ever with over 7 million copies sold. This fighting game allows players to battle it out with characters they love from various Nintendo franchises.
Feature Editor, Kristen Sanchez, said that this was by far her favorite childhood game because she can see all her favorite characters from different games within one game.
"I remember laughing to no end whenever my siblings and I gathered around to see who was the ultimate fighter," she said. "Or who could accomplish the mini-quests the fastest."
Sports editor, John Athan, said that this was his favorite childhood game because he grew up with many cousins; fighting in-game kept them from fighting each other in person.
"The only time we weren't beating each other up was when we had a GameCube controller in our hands," he said. "Let Mario, Samus, or any of the other fighters in the game do the ass-kicking for us."
Yoshi's Story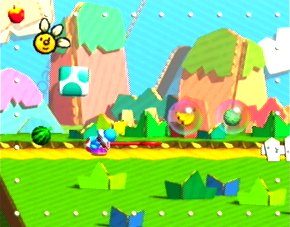 This game was released on the Nintendo 64 in 1998; it captivates players' eyeballs with a unique art style and amazing color. The story begins out of a pop-up book and has fun rhymes that keep players entertained in between loading stages.
News editor, Jaylen Hall said that she loved this game because it was super fun and had challenging levels.
"You got to pick what color Yoshi you wanted at the beginning," she said. "The opening theme song was the best! It still gets in my head all the time!"
Leave a Comment
About the Contributor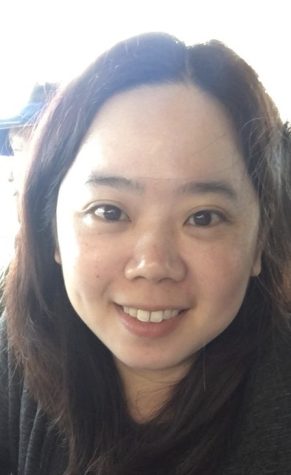 Christie Yeung, Managing Editor
Christie Yeung is Managing Editor and former features and gaming/tech editor of SAC.Media. She falls somewhere between a nerdie or a foodie, or is both. She likes to spend her spare time playing video games, listening to music, and watching funny videos on Youtube. She has a sweet tooth and has no immunity against anything with Nutella on or in it.