Graphics Cards are Hard to Come By, Here's Why
The latest graphics cards promised great performance and here are some tips on how to score one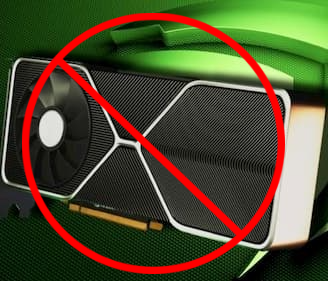 It had been about six months since the release of the latest generation of graphics cards, also known as the graphics processing unit (GPU). Yet, many people are still struggling to buy one.
Last September, Nvidia announced the release of their GeForce RTX 30 Series, followed by Advanced Micro Devices' "Big Navi," which is the Radeon RX 6000 Series. Then last month, Nvidia added the RTX 3060 and AMD released the 6700 XT this past week.
Even with the addition of these two graphics cards for personal computers, the shortage persists, because they go out of stock almost instantly. Just like the other ones.
But why is it so difficult to purchase a graphics card these days?
Twitter user, @Kjack935, tweeted a photo of his new build with one thing missing, the GPU.
I was finally able to build my first pc and i'm happy on how it looks! No luck on the GPU tho 😞 pic.twitter.com/FxNQnco1Uq

— Nianue (@Nianuew) March 21, 2021
The answers come down to COVID-19, gamers, Bitcoin miners and scalpers.
When COVID-19 cases began to rise, stay-at-home orders were implemented. Offices and schools got shut down. The need for a computer surged because people are required to meet online, for work or class. Besides computer components, accessories such as webcams and microphones were also hard to find at the beginning of the pandemic.
Gamers who play video games that have intense graphics or want to have the highest setting when playing would always want a better GPU.
Discord user Rem, 24, a software engineer, said that he wanted the latest graphics card for artificial intelligence development, work and high frame rate gaming.
"The new GPUs in laptops may attract some consumers, but I still don't know of anyone willing to shovel out $2,000 for a gaming laptop," he said. "Anyone that's seriously into gaming will go the desktop pc route."
Earlier this year, both Nvidia and AMD announced that their latest graphics cards would be featured in the newest laptops.
Bitcoin miners are also known as cryptocurrency miners. To "mine", they need sufficient graphics cards. The latest tier of GPUs provides efficient outcomes, which results in miners also fighting to get their hands on at least one or more.
Scalpers are people who are looking to make a profit from reselling items for a higher than the manufacturer's suggested retail price. In this case, they are using third-party sites, like eBay and Amazon, to resell GPUs doubling the MSRP price or more.
Jenny Kim, 23, a passionate FPS gamer, said that she waited about a week or two before a friend helped her to get a GPU. It was a big upgrade from her previous one, which was a GTX 970 that was released in 2014.
"I don't really think about the process of getting one [as difficult] because all you do is wait," she said. "So other than the fact that I get impatient waiting for one, I think the process is fine."
Twitter user, @MattGoesBuck, tweeted about his experience waiting in line for nine hours for his graphic card.
So I left the house at 2am today to wait in line for a new GPU (I've had a 1050ti for like 5 years)

I got the very last 3090 available. I almost shit myself thinking the guy in front of me was gonna snag it. I WAITED 9 HOURS AND I JUST WOKE UP.

Tonight, WE INSTALL. pic.twitter.com/cWPdUPuwdO

— MattGoesBuck #TeamDino (@MattGoesBuck) March 19, 2021

Besides going to the store in-person, there are also ways to help with online purchases. Such as Newegg's shuffle, where people pick from a list of available items and pray that they get picked later in the day. But for another more realistic approach, there are channels on Twitch, YouTube and Discord that track GPUs and alert their viewers whenever one becomes available.
There is still hope of getting one of these GPUs if you are willing to persevere and not give in to purchasing one from scalpers.
Leave a Comment
About the Contributor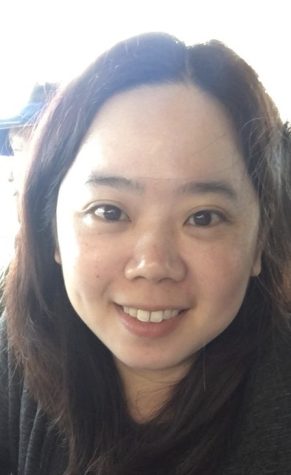 Christie Yeung, Managing Editor
Christie Yeung is Managing Editor and former features and gaming/tech editor of SAC.Media. She falls somewhere between a nerdie or a foodie, or is both. She likes to spend her spare time playing video games, listening to music, and watching funny videos on Youtube. She has a sweet tooth and has no immunity against anything with Nutella on or in it.