Dave Chapelle's controversial Netflix special "The Closer" gains traction
Workers of the streaming platform walkout in protest of the new comedy special
Netflix workers organized a walkout on Oct. 20, in protest of Netflix's decision to keep Dave Chapelle's stand-up comedy "The Closer" in light of anti-transphobic jokes made during the special.
On Sep. 29, Netflix streamed the longtime comedian's newest release "The Closer", which then led to heavy amounts of criticism both from netizens and the workers of the Netflix company.
Critics have noted that much of the one hour and 12 minute long special was quite difficult to digest. NPR writer and TV review critic Eric Deggans describes how Chapelle, "does not make it easy" and visibly makes members of the audience visibly uncomfortable with crude jokes ranging from homophobia, to misogyny, and then to transphobia.
"It ignores the fact that there are plenty of non-white gay people who face oppression for both their sexual orientation and their race," wrote Deggans in response to Chapelle's jokes revolving LGBT+ individuals. "Too often in "The Closer", it just sounds like Chappelle is using white privilege to excuse his own homophobia and transphobia."
Users on Twitter have expressed their concerns as well. "Dave Chappelle was not "canceled." He's been invited to the table for transformative dialogue but won't show up," tweeted journalist and activist Ashlee Marie Prestron. "The man is worth $50M. Unlike many trans people his comedy stigmatizes— he'll live."
Netflix released a statement in regards to viewer concerns of "The Closure", clarifying that they have decided to keep the comedy release on their platform for view. "We don't allow titles on Netflix that are designed to entice hate or violence, and we don't believe "The Closer" crosses that line," says Netflix co-CEO Ted Saranos.
Amidst the statement released by the streaming platform, transgender Neflix workers have expressed their concerns to the company leading to a walkout performed by employees. One anonymous employee claims to have been fired by Netflix for partaking in this protest, according to The Verge.
"All these white people are going around talking to the press and speaking publicly on Twitter and the only person who gets fired is the Black person who was quiet the entire time," said the anonymous employee. "That's absurd, and just further proves that Black people are the ones being targeted in this conversation."
This employee was fired by Netflix under the suspicion of leaking private information on Chappelle's special to the media.
The protest took place in Hollywood on Vine Street just outside of the Netflix building. Many protesters carried signs showing support of their fellow community members.
Counter-protesters carried signs in support of Dave Chappelle, including this video of a man holding a sign that reads, "WE LIKE DAVE". The counter-protester is seen singing and standing in front of the crowd full of protesters, who then take away the sign as he continues to wield a stick yelling, "Why is he breaking my sign?", "He's got a weapon", and "My stick!".
In response to the walkout Ted Saranos released another statement. "Obviously, I screwed up that internal communication. I did that, and I screwed it up in two ways," said the co-CEO. "First and foremost, I should have led with a lot more humanity. Meaning, I had a group of employees who were definitely feeling pain and hurt from a decision we made."
Many netizens reacted to the time of events by showing support for Chappelle. "I'm trans & I just watched Dave Chappelle's show," tweeted Twitter user PostAshley42. "I loved it. It's not comedy per se…idk what it is. I loved it. It's not offensive at all to me."
As conversation about the film continues to brew, "The Closer" is currently part of Netflix's "Top Ten Most Watched" category and is available for streaming on the Netflix platform.
Leave a Comment
About the Contributor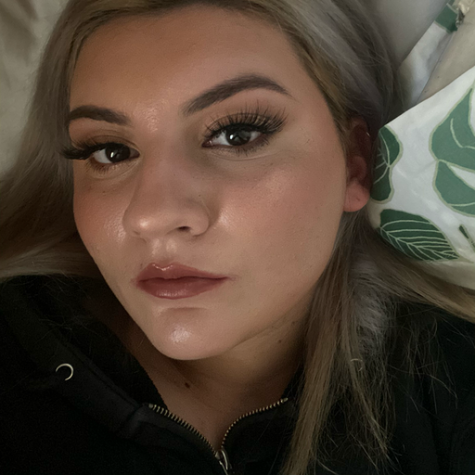 Samantha Acevedo, Staff Reporter
Samantha Acevedo is a staff reporter and writer for SAC.Media.