Nicki Minaj's Timeline of Controversy
From enabling husband Kenneth Petty's felonious behavior to spewing anti-vaccination sentiments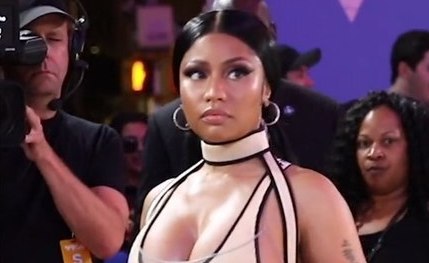 Infamous rapper Nicki Minaj has been under fire after numerous anti-vaccination tweets. One tweet included the experience of a friend of her cousin who allegedly had experienced swollen testicles and a failed marriage as a result of the COVID-19 vaccination. What the public is unaware of is that Nicki Minaj allegedly used this incident to distract the general public's attention from her husband's pending trial regarding his failure to register as a sex offender. A majority of netizens only have a gist of her husband's criminal past, and Nicki Minaj's complicit behavior that only highlights her husband's felony charges.
Oct. 2019
After nearly a year of dating, Nicki Minaj had announced that she had officially eloped with boyfriend Kenneth Petty. As Minaj's announcement took over social media, the Barbz, otherwise known as Nicki Minaj's fanbase, rehashed the personal life of Kenneth Petty. In 2018, the Barbz revealed that Petty and Minaj had a relationship prior to their first open relationship, back when Nicki Minaj was 15 and Kenneth Petty was 20.
The dedicated fanbase also revealed that Petty was convicted of the rape of a 16 year old female, in which he served four years in prison. In addition, Petty served seven years in prison in 2006 for the shooting of Lamont Robinson, which he was found guilty of manslaughter after arranging a deal to lower the sentence of murder to first degree manslaughter. After his release in 2013, Petty was put on parole supervision for five years following his release.
After Petty's felony convictions were brought to light, Minaj faced a fierce amount of backlash for marrying the ex-convict. Minaj responded to numerous Instagram comments, noting that, "he was 15, she was 16… in a relationship. But go off, Internet".
On Sep. 5, 2019, Minaj took to Twitter to announce her retirement following the criticism received by netizens. "I've decided to retire and have my family," typed the rapper. "I know you guys are happy now".
Mar. 2020
In March of 2020, Petty was arrested after failing to register as a sex offender.
After moving from New York to California, Petty evaded the Sex Offender Registration and Notification Act which requires sex offenders to register themselves in the database regardless of which vicinity they live or work in. Petty is a registered sex offender in the state of New York and has been classified as a level two risk, which classifies him as a medium risk criminal in the sex offender database.
Petty was released on a bail of $20,000 after pleading not guilty, and was required to wear an ankle monitor and abide by a strict curfew pending his trial that would take place in Jan. 2022.
July 2020
In July 2020, Minaj shared on Instagram that she was pregnant with her first child. Following the pregnancy announcement, the mother-to-be requested leniency towards her husband's probation preliminary to his retrial. Minaj then hired her husband as her manager which created a loophole that enabled her husband to travel alongside her and ensure his presence once Minaj went into labor. This appeal also gave Petty access to the Internet, despite one of his many restrictions was absolutely no access to the Internet. The judge signed off on the request and allowed Minaj and her husband to travel and post photos together freely.
Sept. 2020
Minaj gave birth to her son in Los Angeles with husband Petty present.
Sept. 2021
On Sept. 13, 2021, the Anaconda rapper took to Twitter to spew anti-vaccination comments detailing the experience of cousin's colleagues after being administered the Pfizer vaccination. "My cousin in Trinidad won't get the vaccine cuz his friend got it and became impotent," tweeted Minaj. "His testicles became swollen. His friend was weeks away from getting married, now the girl called off the wedding."
Minaj warned Twitter users not to be swayed by the opinion of others, by typing, "So just pray on it and make sure you're comfortable with ur decision, not bullied".
Many netizens alleged that the Trinidad born superstar was spewing anti COVID-19 vaccination propaganda to drive attention away from her husband's pre-trial back in March of 2020. After obtaining the plea of 'not guilty' in regards of his failure to register as a sex offender in the state of California, Petty retracted his plea after six months and pled guilty to the charges. The music industry worker faces a maximum total of 10 years in prison with a period of parole lasting a lifetime if sentenced.
Petty's rape victim, Jennifer Hough, also came forward with claims of bribery. She alleged that both Petty and Minaj attempted to pay her $20,000 in exchange for her silence. Hough took to "The Real" to reveal that Minaj had reached out to her back in Mar. 2020 with an offer to fly her out to Los Angeles so that she could retract her accusations. When Hough refused the bribery money and flight, their associates then proceeded to hound Hough.
"The last message I received was that I should have taken the money because they're gonna use that money to put on my head," stated the victim.
Minaj and her representatives proceeded to harass Hough for nearly seven months after the bribery was offered, says Hough's attorney Tyler Blackburn. "She moved three times", says Blackburn. "She changed her phone number three times. She did everything that she possibly could to avoid these people and yet they wanted her to say her true life experience was a lie".
Jennifer Hough has filed for a lawsuit against Minaj and Petty, accusing them of harassment and emotional damages.
Petty awaits trial for his failure to register as a sex offender in the state of California. His court date is scheduled Jan. 24, 2022.
View Comments(1)
About the Contributor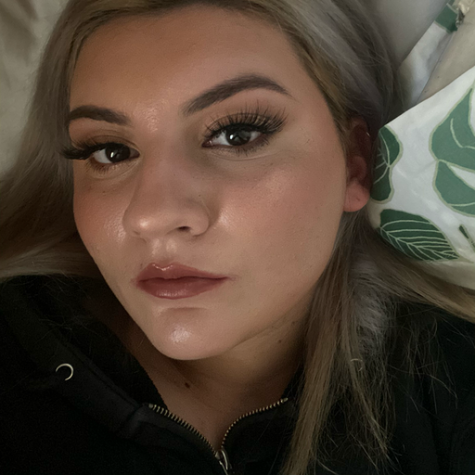 Samantha Acevedo, Staff Reporter
Samantha Acevedo is a staff reporter and writer for SAC.Media.