Celebrating the Land of Horsepower
Pomona Fairplex roars as car enthusiasts return to their old home
It is 5 a.m. in Pomona and the Fairplex fairgrounds sit empty and quiet on March 6.
The sun breaks dawn over the vast concrete desert, and an ominous roar could be heard in the distance. The sound gets closer to the fairgrounds until it echoes through the Pomona hills.
As the serenity of the Fairplex is broken, a rainbow caravan of colorful roaring beasts arrives at the giant parking lot. The fairground is now flooded with vintage cars and merchants. A vibrant ocean of chrome and paint floods half of the venue while vendors and merchants fill the other half. The Pomona Car Show and Swap Meet is the Mecca of metal in the West Coast.
Almost once a month, hundreds of people from all over the United States come here and show off their sweet ride or find the deal of the century.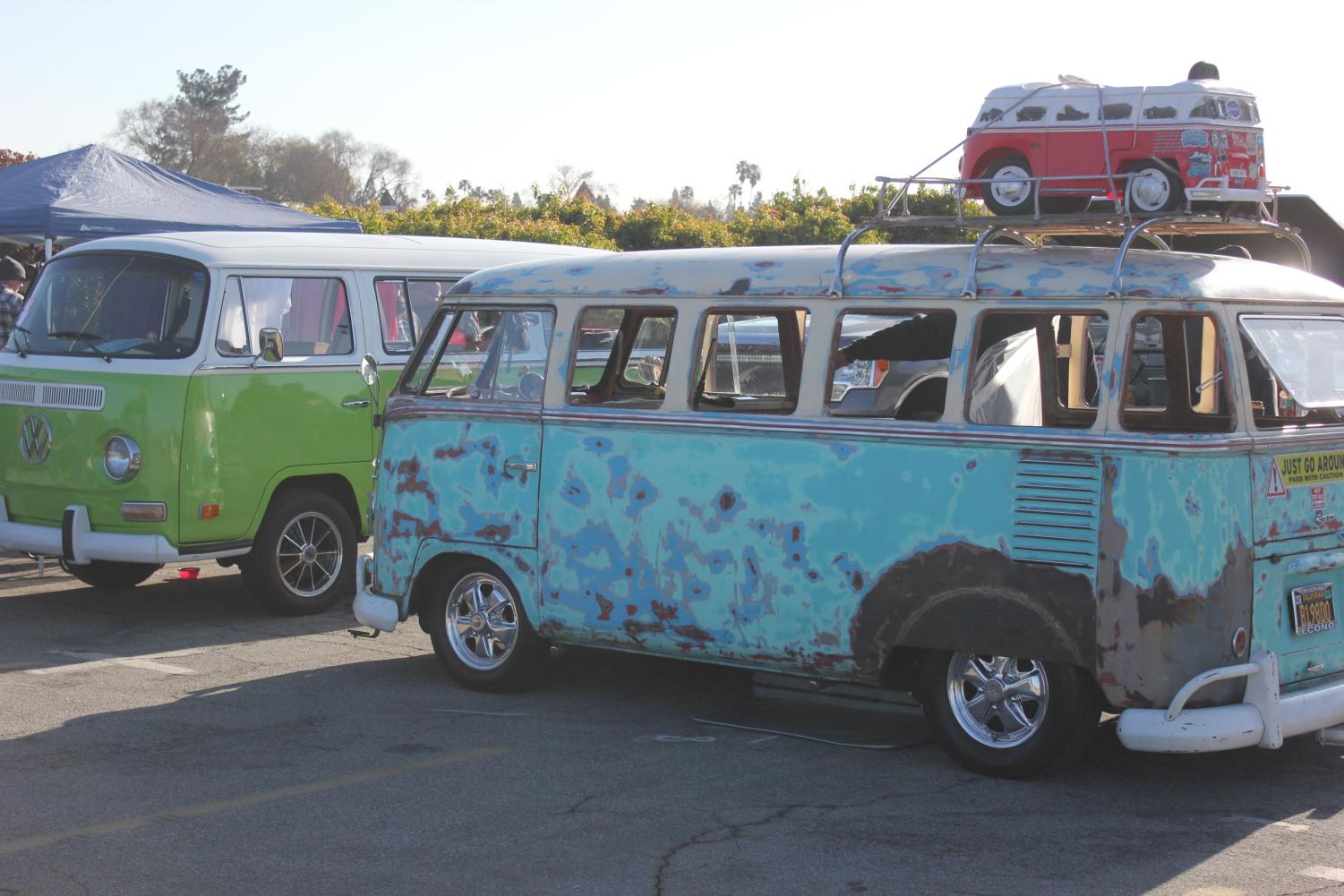 The main attraction is always the cars.
Looking at the ocean of rides, it is filled with every color imaginable: Rubystone Red, Sunfire Yellow, or RUF Green. You can practically see the rainbow.
The show allows all of the different types of car enthusiasts the chance to meet and appreciate each other's favorite car or style.
It doesn't matter if you drive a 1969 Porsche 911, a 1967 Mustang or a 1988 Lamborghini LM002. All are welcome to the Pomona Car Show and Swap Meet.
Some of the rarest cars in the world pop up at this car show and it allows owners the opportunity to display their one-of-a-kind rides.
The show would attract owners who were extremely dedicated and proud of their cars to showcase their collection.
One owner displayed their 1967 Ford Mustang Tribute Racecar that was built to commemorate legendary race car driver Jerry Titus.
"It is an honor to be in the presence of this piece of history, let alone own it," he said.
He stood proudly next to his metal stallion wearing a "Terlingua Racing Sweater." He would talk to anyone who showed interest in his car.
Being in Southern California, Porsche's are popular. These German hot rods would always be on display from all years and all models. California's famous driving roads and beautiful weather allow car enthusiasts to have one of the largest collections of Porsche vehicles.
The deals also take center stage.
This giant swap meet attracts vendors of all kinds. Most of them are there to sell or trade car parts, but a selected few would sell interesting gems. You would never know what you would find in the maze of merchants.
One interesting hut was a vintage vendor called, @PendletonFlannel.
They had a sweet array of vintage fashion. Their racks were filled with racing jackets from the 50s and an array of Pendleton shirts that would make anyone from South Central Los Angeles cry.
As the day went on at the Pomona Car Show and Swap Meet, a multitude of things were also happening. In one section, a man revved up an engine that was on a stand on his pick-up truck to show buyers that it was still in good condition. In another part of the show, a Mexican Banda was performing a Corrido to the crowd.
While the pandemic caused the show to take a hiatus until last December, the show was back and car enthusiasts who were working on their four-wheeled treasures over quarantine were ready.
The Pomona Car Show and Swap Meet has made its return, and it is back up and running again like an old project car.
Leave a Comment
About the Contributor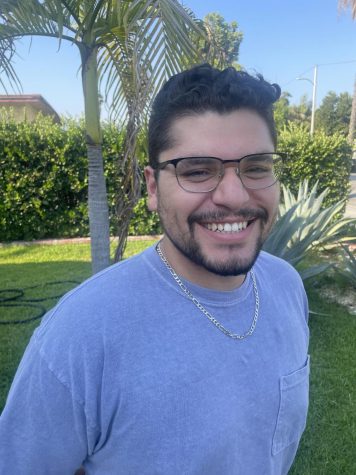 Diego Renteria, Sports Editor
Diego Renteria is the Sports Editor for Mt. SAC Media. He is a Journalism major at Mt. SAC with hopes of transferring to Cal State Long Beach. His goal for after college is to be working in a form of sports management or sports media. He said that we are currently are going through one of the strangest transition periods in sports history; that being professional and or collegiate. and he is happy to be able to help chronicle it.