National Poetry Month: Celebrate the beauty of words
Mt. SAC hosts month long events to celebrate poetry
National Poetry Month was established in April 1996, by the Academy of American Poets to celebrate poets' and poems that have outstanding influence.
As the years have passed, poetry has become the largest literary celebration; readers, students, teachers, booksellers, poets and so on have marked poetry as an important medium of expression in their lives.
The Mt. SAC library has been hosting events during the month of April in honor of National Poetry Month, including found poetry and blackout poetry workshops, a haiku workshop and an open mic event which included poetry and pizza.
To celebrate International Haiku Poetry Day on Monday, April 18 the library hosted a haiku workshop the following day which was led by creative writing poetry professor Lloyd Aquino.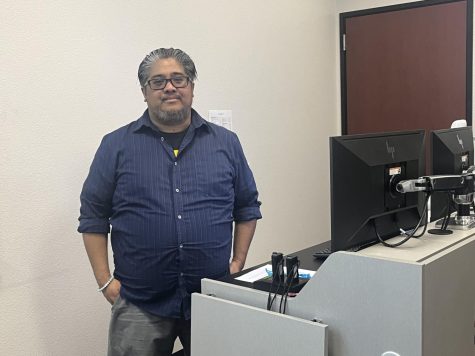 During the workshop, attendees learned about the traditional Japanese haiku form, the American adaptation of haiku and attempted to write as many haikus as they could.
In traditional Japanese haiku, a person is writing a short poem that focuses on the natural world and tends to use the four seasons: spring, summer, fall and winter as the setting.
In a haiku, there are 17 syllables in three lines of five, seven and five.
The point of haiku is to invite the reader to experience the same feelings and imagery that the poet was trying to capture and align with the intention poetry has to encourage people to connect and find meaning in their experiences.
Multiple Japanese haikus were read throughout the beginning of the workshop. Attendees were then asked what they took away from said poems. Later, American haikus were read in order to show the difference between the two.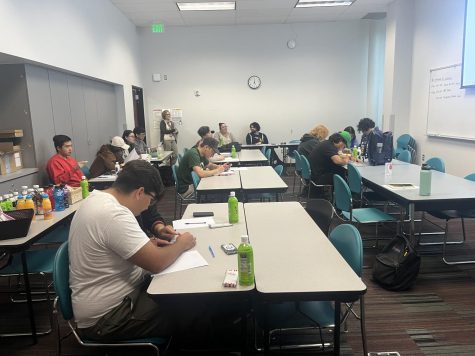 For those that find themselves unconfident in their ability to write a poem, Aquino would like to reassure them.
"If you attempt to write a poem, the worst thing that can happen to you is that you write a poem, you can't fail in writing poetry unless you try," he said.
Contrary to popular belief, poetry goes beyond rhyme schemes and is anything but a monolith. There are many different types of poetry styles including sonnets, stanzas, free verse, rhyme, haiku, blackout, concrete, etc.
In fact, some of the most famous and influential poets like Emily Dickinson, William Shakespeare, Walt Whitman, Edgar Allen Poe, Maya Angelou and Robert Frost all had different styles of writing.
Dickinson wrote in ballad stanzas, Shakespeare wrote in sonnets, Whitman wrote in free verse, Poe wrote in a short story gothic theme, Angelou wrote in an autobiographical writing style and Frost wrote in a traditional meter and rhyme.
The artistic merit of poetry continues to live on with some of the most popular modern poets including Rupi Kaur, Gregory Pardlo, Sarah Kay and Cathy Park Hong.
"Poetry to me means a way for me to get someone's attention, whether it would be like intimately or like, just trying to, like, express a visual of what I'm seeing or what I'm hearing; what I'm feeling," said Richardo Santiago-Carpio, 22, a film major celebrating National Poetry Month.
Santiago-Carpio added there are no walls with poetry; it is all about what your imagination can do with it.
For Aquino, he said that "poetry was very much about needing an outlet to express myself because I didn't have a lot of outlets for that. And I was a very quiet person. I was very shy and uncomfortable interacting with other people, but I still wanted to express myself. And poetry became it."
Those interested in learning how to better write poems can take Aquino's poetry class that will be available in the fall of 2023.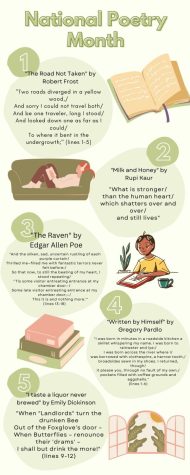 Leave a Comment
About the Contributor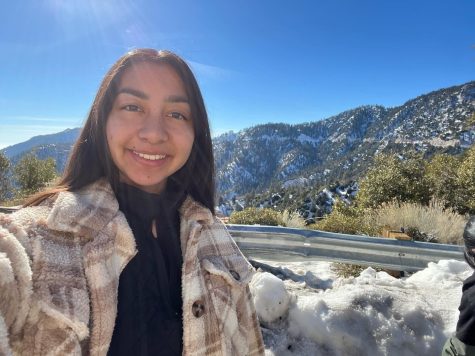 Emily Fernandez, News Editor
Emily Fernandez is SACMedia's News Editor.